Prayer and mission. These words fit together like the proverbial hand and glove. Missionaries regularly write prayer letters to inform supporters of prayer needs. Mission societies and churches hold meetings and set aside portions of their services to pray for the spiritual needs of the world. University fellowships organize prayer cells to focus on specific peoples, nations, and/or societies. But even though this is so common, many of us still feel that our prayer lives are inadequate. We're missing something. We need help. We need guidance. And that is what this issue of Mission Round Table is designed to do. These articles have been assembled to help us examine prayer from a number of different perspectives so that we can enter into it more knowledgeably and, we hope, acceptably.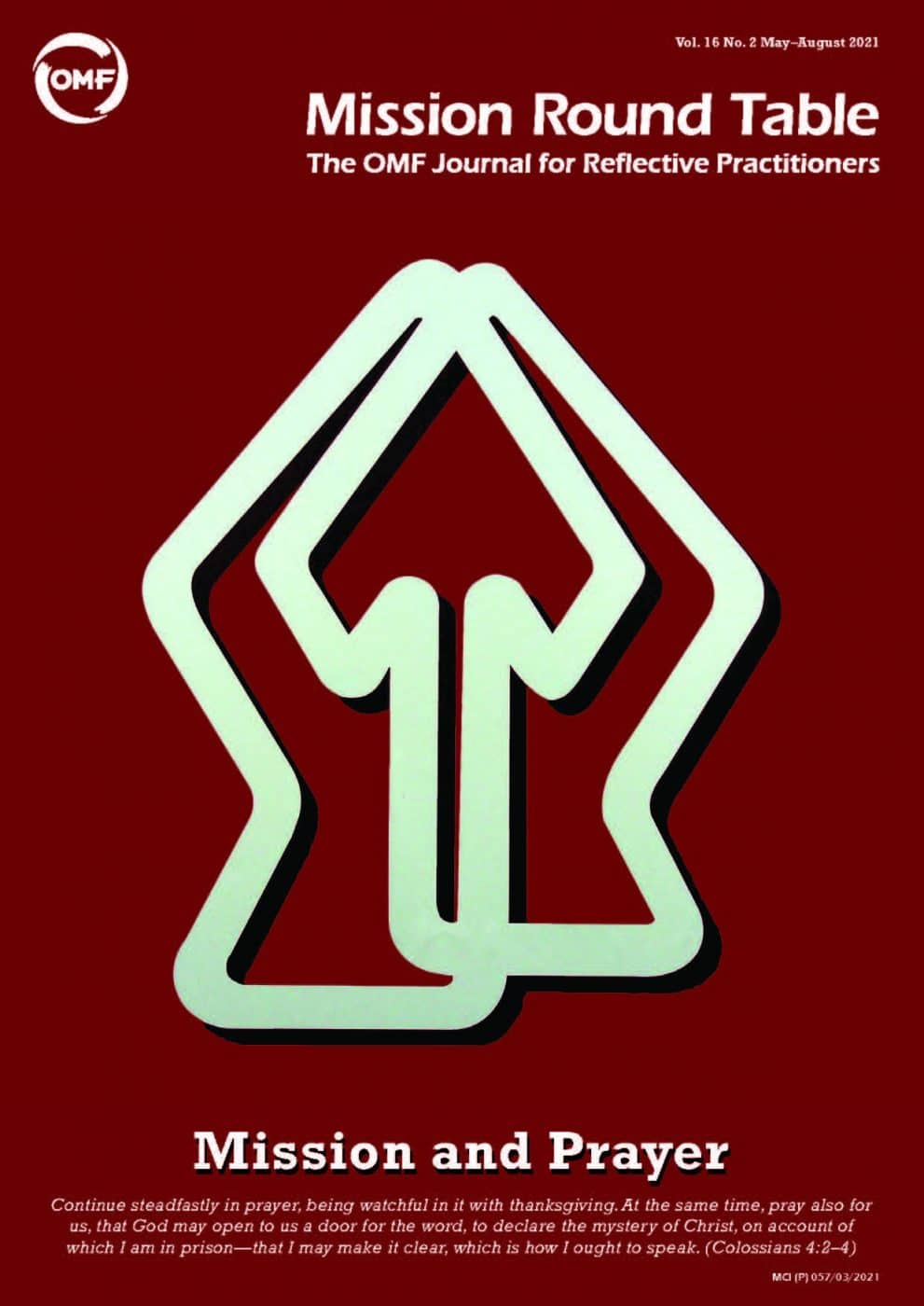 Contents
Dixon E. Hoste and Prayer – Patrick Fung
Jesus' Prayer for His Disciples and His Missional Church – Michael Widmer
Inspirer and Hearer of Prayer: Teach Me to Pray – Laura-Jane Meas
Gospel Doors and Gospel Bridges – Sijmen den Hartog
Prayer in Mission—the Essential Ingredient – David Harley
The Changing Role of Missionaries as Locals Take on More of the Work – Andy Smith
The Story behind the OMF Praying Hands Logo – David Ellis
Book Review – Encountering The History of Missions: From the Early Church to Today
New book – Staying Well: Highlighting Hazards, Highlighting Health for Missionaries in Japan
Cover artwork: OMF Praying Hands logo. For the story behind its design, see the article by David Ellis.