George Clarke was one of many young lads wandering the streets of Shoreditch until he was accosted and urged to attend Annie Macpherson's night school for boys who could not afford to go to school. Many would have considered George Clarke as unlikely missionary material. But he became one of the eighteen whom Hudson Taylor prayed for in 1875—two workers for each of the nine interior provinces of China which few Westerners had dared to enter.
About six months after his arrival in China, George Clarke set off on his first itineration journey to Henan, one of the nine provinces without a missionary. A few years later, he and his young bride Fanny made a hazardous journey to Guiyang to be part of the pioneering team in the Guizhou province.
George and Fanny Clarke moved to Dali in 1880 and became the first missionaries in the vast province of Yunnan. Serving in their remote station, 500 miles away from fellow missionaries, George and Fanny did not see another westerner until a year later when Archibald Colquhoun, an Indian government administrator, reached Dali.
From 1875 to 1888, George Clarke travelled over 20,000 miles through 12 provinces and went on to become an indefatigable leader whom Hudson Taylor and many others appreciated. George Clarke persevered despite adversity and sorrow and devoted 44 years of his life to China. What enabled him to stay the course in circumstances that would have caused others to give up?
Read the fuller story below to find out.
George William Clarke—Unswerving Servant
The shaping of a pioneer​​​​​​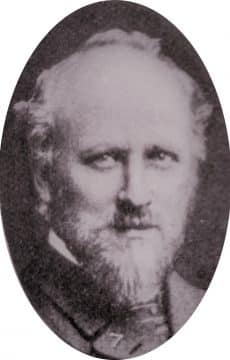 ​​​​​
George Clarke started working in 1858 at the tender age of nine, stoking a boiler in a medicine factory in Shoreditch in East London. Life changed when fourteen-year-old George was accosted in the street and urged to attend night school and Bible classes started by Annie Macpherson for boys who could not afford to go to school. George caused pandemonium, taking every opportunity to disrupt the classes. This continued until he was given an ultimatum; he took that final chance and mended his ways.That same year George lost his job when he fell very ill and almost died. After he recovered, Miss Macpherson asked if he would like to help her in the night school. Only too pleased to do anything for her, George became her helper for nine years.
At twenty-three, George was given charge of the first party of 70 Macpherson boy emigrants to Canada. Most of the boys worked on farms there. George worked as a lumberjack in a forest 25 miles from the nearest town. By himself in a little log hut he built, the Bible was his great help and he often sang away as he hacked away at the trees. During the freezing winter months when it was impossible to cut timber, he managed to, by hard saving, attend college for three winters. After completing the work in the forest, George became an engine driver on the transcontinental railway.
The turning point came when a copy of China: Its Spiritual Need and Claims[1] came into his hands. The needs of the vast land stayed on his mind. In 1875, George returned to London and joined the China Inland Mission, becoming one of the eighteen whom Hudson Taylor had prayed for—two for each of the nine unevangelised provinces of China.[2] George, together with James Cameron and George Nicoll, was commissioned by Charles Spurgeon at the Metropolitan Tabernacle. The trio, later named the "three mighty men," sailed for China on 4 August 1875.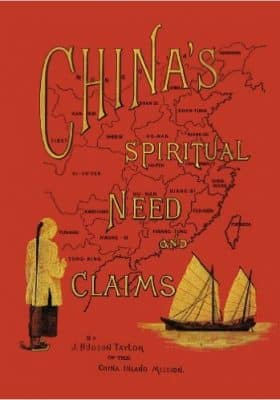 China: Its Spiritual Need and Claims was republished as China's Spiritual Need and Claims (London: Morgan & Scott, 1887). The 7th edition is available at https://archive.org/details/cu31924023067972.
Early years in China
Soon after their arrival in Shanghai, Clarke and Nicoll set off to Wuchang to be trained by Charles and Elizabeth Judd. About six months later in March 1876, George Clarke was game to go when Henry Taylor went on his third itineration journey in Henan, one of the nine provinces without a missionary. Together with evangelists Zhang and Yao, they took barrowloads of books and tracts, preaching as they travelled 800 miles in 80 days.
At Runan (from Clarke's diary), they found that Mu and Tang, who had believed on Taylor's first visit, unshaken despite suffering and ostracism. Mu had spoken faithfully to his neighbours and thirty of them were interested in a religion that could make him so resilient. On April 1, Mu and Tang were baptised in a stream, the first fruits in Henan.
At another place, they had just settled in a room, about to eat the noodles brought by the innkeeper, when they heard a roar in the distance getting louder. Soon banging was heard at the gate and the innkeeper opened a small side door. A mob burst into the courtyard, demanding that the "foreign devils" be brought out to be killed for bringing bad luck to their district (they had not had rain for weeks). Frightfully hungry, George and Henry Taylor gobbled down the noodles and then went out calmly. The leaders of the mob were so surprised that they stopped shouting for a minute. George called out, "Give us time to pray to our God, and then you can kill us if you like." The mob agreed. He and Taylor went into the room to pray. Recounting it many years later, George said, "I can still remember how near Lord Jesus seemed, so that I even felt like singing in the middle of the riot." When they went out again, the mob was dispersing!
That journey in Henan was highlighted when George spoke at a China Inland Mission anniversary about 25 years later:
I went out with Henry Taylor merely as companion to keep him company, in 1876. I was about a fortnight in an inn not daring to go outside lest I should interrupt him in his work, and I thought I had better stay home and pray, and I did. … Henry Taylor and I used to walk along mile after mile and pray; but God heard those long prayers. … We have now work in eight of the nine once unevangelized provinces and in these eight we have 420 members of the China Inland Mission. In 1875 and 1876 there was not one. … now there are about two hundred missionaries of other societies working in those formerly unevangelized provinces. … And this is what one has seen in twenty-five years, and if God has not helped us I should like to know who has.[3]
In January 1877, George took Charles Judd's place at Wuhan to free him for an expedition through Hunan into Guizhou. After Judd's return, George set off in May for Guiyang in the province of Guizhou, taking Edward Fishe and Robert Landale on their first pioneering journey. From Guiyang, George and Edward Fishe went southward to survey Guangxi province.
At Guiyang, they were told the people in Guangxi were hostile to foreigners and that to try and sell books in that region was useless. "Nevertheless," wrote George, "we started on the 5th of July, trusting in GOD to lead and bless us."[4] Twelve days of rough travelling across the Nanling ("Southern Mountains") brought them to the border of Guangxi in mid-July. They travelled on unhindered, passing many important places, and everywhere finding the same readiness to purchase books. George wrote in his diary:
Often we passed through places where markets were being held; and numbers of those present after listening to our preaching carried the books away with them to their mountain homes. Hundreds must have thus been scattered beyond the places we ourselves were able to visit.[5]
When they returned to Guiyang, they were warmly welcomed by Broumton and Landale. George and Edward Fishe had a slight fever, which was not unexpected as the weather was hot. So Broumton and Landale left on a short trip, but they had not long been absent when a messenger hurriedly recalled them. They arrived to find George running a high fever and Edward Fishe lying unconscious—they watched by his side through the night, doing what little was possible to soothe and help him. He fell asleep in Jesus early the next morning (6 September).
Just a few days before, Fishe was talking about going with George through another part of Guangxi on the way back to his family at Wuhan and about publishing a report of their journey in the Chinese Recorder. George travelled alone back to Wuhan as Landale stayed on at Guiyang with Broumtom. To fulfill Fishe's wish, George used his diary entries to write a report of their Guangxi journey. The Chinese Recorder journal published his report in the middle of 1878.[6]
George made more pioneering journeys with his co-workers. In a little more than two years after his arrival in China, he travelled a total of roughly 5,000 miles through nine provinces.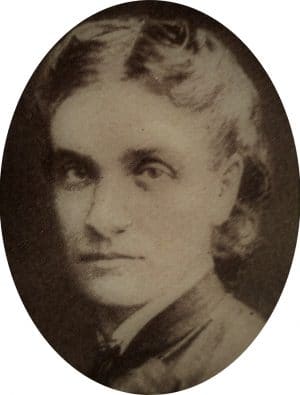 ​​​​​​
During his time in Shanghai in mid-1878, George met newly arrived Fanny (Marta) Rossier. She had given up a life of wealth in Switzerland to answer God's call to work among orphans and destitute children suffering from the terrible famine of 1877 to 1878. George was hoping that Fanny would be sent some place not too far from him. A few days later, Hudson Taylor asked George if he would go with other colleagues to help in famine relief efforts. George offered to go and travelled 900 miles away, not knowing when he could see Fanny again.
Uncharted Waters
​​​​​​George went to Shanghai in 1879 at Hudson Taylor's request and his earnest hope to see Fanny again was finally fulfilled. Greater joy came when Hudson Taylor made a proposition to George Clarke and George Nicoll that matched their own thoughts—to marry without delay and travel together to Chongqing. The Clarkes and Nicolls were married in Shanghai in September 1879. The newlyweds traveled up the Yangzi gorges, a journey they knew to be a hazardous one, with dangers from rocks and currents in the rapids, from possible encounters with pirates, and from angry mobs in Sichuan.
They were shipwrecked two days before Christmas. The two men got their wives ashore and threw or carried to them anything that could be saved. They reached Chongqing on 13 January 1880. Fanny Clarke and Mary Ann Nicoll were the first foreign women to enter Sichuan. After a week there, the Clarkes set off over the mountains to Guiyang. Their journey of seventeen days only had two dry and sunny days, so the mountain trails were dangerously slippery. They settled in Guiyang to join the work of James Broumton, with a view to move to Yunnan when workers come to take their place in Guiyang. Fanny began her new life in Guiyang, the first Western woman in Guizhou.
The next year, George and Fanny faced the grief of burying their baby boy Ebenezer. Fanny kept thinking of the women in Yunnan had never heard of the Lord, those whose babies die but do not know the Lord who says, "I am He who comforts you." She told George she must go to Yunnan as only a woman could tell them. Through their grief, they saw God's hand freeing them to go to Yunnan. They moved to Dali, 500 miles away from fellow missionaries, becoming the first missionaries to be stationed in the vast province.
They faced many difficulties in Dali, but did not retreat. They endured for almost six months in an attic, the only place that was offered to them. No mail service existed, they had no Chinese Christian with them, and they were suspected of ulterior motives in coming. Allowed at length to move into a house, they soon gathered a school around them and set to work in good earnest. "I don't suppose any station has been opened under such difficulties," George wrote.[7] Using the engraved blocks for printing he had taken with him, George printed gospel books and distributed them to the people in Dali and the many people from far away who travelled to Dali for the regular fairs held there.

This picture, with the following caption, appeared in China's Millions (1884): 55. The picture came from Archibald Colquhoun's travelogue Across Chrysê: (London: Sampson Low, Marston Searle and Rivington, 1883).
Mr. and Mrs. G. W. Clarke (before her removal from the work she loved) in their little garden at Ta-li Fu, surrounded by the school children they were so much interested in, and for whom we have good reason to hope they laboured not in vain.
Grief struck George in October 1883 when Fanny died six weeks after giving birth to a son whom they named Samuel Ta-li. He wrote, "The last foreign sister she saw was on May 16, 1881. I have been burying my sorrow by preaching in the open air."[9] He could not find anyone to look after Samuel, but pressed on in Dali until CIM workers arrived in 1884 and settled in Dali. The first baptisms had taken place at Dali and Kunming. Ren, the first boy who went to the school started by George and Fanny, was the first believer to be baptized in the province of Yunnan.
Read George Clarke's letters that recounted God's special mercies to him and Fanny in her final days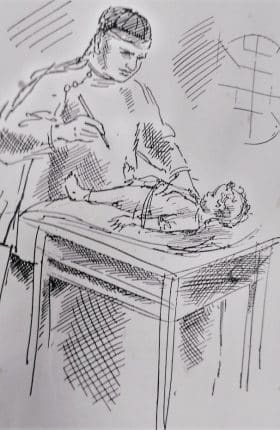 This was the most difficult part of all my life. There I was with a little baby, and no one would help me. I tried to get a Chinese woman to look after him, but not one would take on the job. And all the time he was growing and getting too big for his clothes which his mother had made for him. Chinese shops don't stock babies' clothes. These are always made at home. What was I to do?
George put a big piece of brown paper on the table, laid Samuel on top of it, and drew around him a pattern of the paper, arms and legs and all. Then he cut two pieces of cloth like the paper pattern and made Samuel a coat. It was a good thing that he had learned to sew at Miss Annie Macpherson's night school.
In order to get proper help to take care for Samuel, George set off with his son in early 1885 for Shanghai, reaching there two and half months later. In Shanghai, George helped in locating some of the newly arrived members. In June 1885, he made a trip to Shanxi while Maria Taylor, Hudson Taylor's daughter, cared for Samuel.
Leader and servant
In 1886, when Hudson Taylor was deciding on who to appoint as superintendents of the growing work, George Clarke was his chosen man for the north—the provinces of Shanxi and Zhili. Remarried to Agnes Lancaster (April 1886), George moved his family to Shanxi to occupy Guihuacheng (Hothot) on the Mongolian border. Agnes had joined the CIM in 1880 and worked in Taiyuan in Shanxi among orphans and destitute girls gathered during the great famine of 1876 to 1877.
In Guihuacheng, their house along the main street provided ample opportunities for George and Agnes to bear witness to Christ. Visitors turned up at their house daily and one to two hundred men would crowd round on many afternoons to listen to George preach. He befriended the lamas and learnt their language so as to share the good news with both the Chinese and Mongols.[10]
During his famous expedition across Central Asia, Francis Edward Younghusband reached Guihuacheng in April 1887. In his book The Heart of a Continent, he wrote of his time with George and Agnes: "I met with that warm reception which is characteristic of missionaries … The zeal and energy which this mission shows is marvellous."[11]
The Clarke family returned home on furlough in mid-1888. During his first term from 1875 to 1888, George travelled over 20,000 miles through twelve provinces. George, a good speaker, supported Hudson Taylor for meetings in Edinburgh. They addressed audiences of about 1,600 in the United Presbyterian Synod Hall and more than 2,500 in St Cuthbert's Church.
After the Clarkes returned to China in October 1889, they moved to Tianjin. Given principally to business matters, George spent himself serving his colleagues as well as other missions—forwarding money, letters, medicines, and goods; keeping accounts, etc—work that grew as the number of missionaries increased. George and Agnes served selflessly, sharing the hospitality of their home with missionaries going into and returning from the interior. These roles, together with the heavy correspondence, left George free for gospel work only on Sundays, but he readily seized these opportunities. During the famine in 1890 to 1892, he helped the sufferers, not only through his work in the famine relief committee, but also by personally distributing relief.
Grief revisited George Clarke when Agnes died in August 1892 after giving birth to a daughter. Their six-year old and two-year-old sons were his solace.
In September 1893, George Clarke married Rhoda Gardiner, one of the early American volunteers who served in Zhenjiang in Jiangsu province. A daughter and two sons were added to the Clarke family. George continued to serve during the revolution years when remittances and financial matters became far more challenging. He was willing, for the sake of Christ, to forego the privilege of doing directly spiritual work in the service of their colleagues. George published a book with rich accounts about the minority peoples in Guizhou and Yunnan for the benefit of others who would follow and work to reach the groups.[12]
George Clarke devoted 44 years of his life to China. Dr. Balme, who attended to him before he passed away on 30 November 1919, said:
there is no one who knew him who could fail to admire his simple rugged faith and splendid consistent life. … I was greatly struck, too, with his constant thought for the unevangelised portions of the country, and his plans for getting more workers for the interior. Only a day or two before his Home-call, he was discussing ways and means by which numbers of our students could be sent as missionary doctors to the unreached districts of China; it was all so characteristic of the one steady purpose which had upheld him ever since he came to this country. God grant that we may see many more men of like faith and courage and heroism, and with the same willingness to endure hardness as good soldiers of Jesus Christ.[13]
Browse George Clarke's book, "Kwiechow and Yun-nan Provinces" (Shanghai: Mercury, 1894)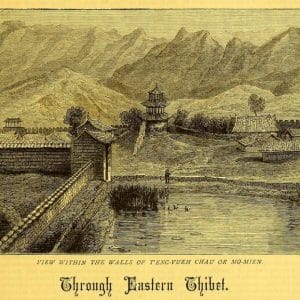 James Cameron, the Livingstone of China
James Cameron's journeys draw us into the grand story of how the churches in interior China took root through a small band of missionaries and Chinese co-workers who scattered to do pioneer work in nine vast provinces.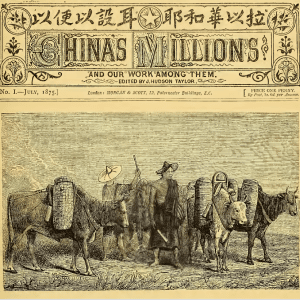 The Prayer for the Eighteen
Hudson Taylor's prayer appeal in 1875 marked the point at which the tide of all mission to China turned. Taking place in the shadows of personal weakness and public indifference, a movement began which quickly led to the gospel reaching the far corners of China.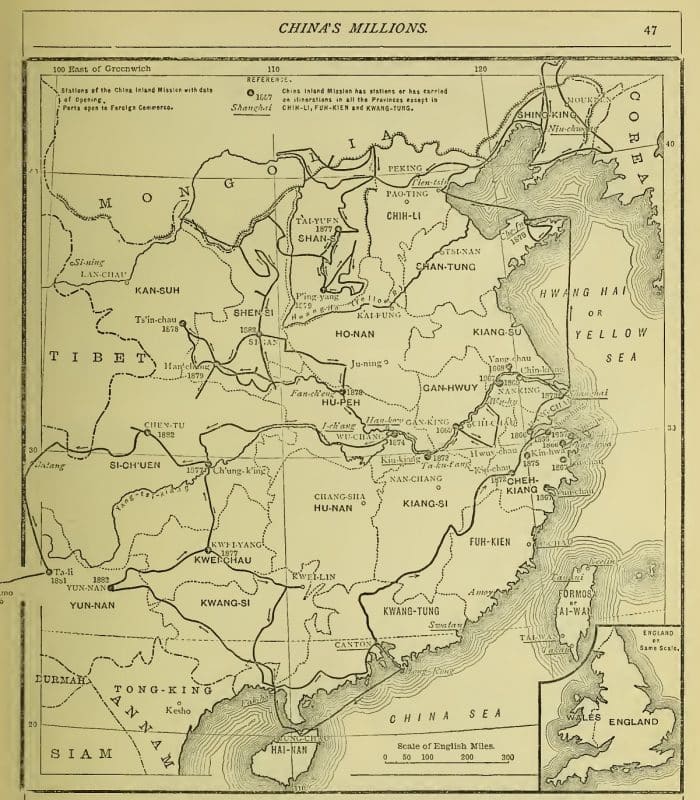 The Plan of Operations of the China Inland Mission
Hudson Taylor and his small band of pioneers embarked on a plan to move into the nine inland provinces lacking missionary witness. The journeys made by these young men covered thousands of miles. Traveling by foot, horseback, and boat, they pressed on in the face of danger from the terrain, bandits, and illness.
[1] In the preceding months before Hudson Taylor founded the China Inland Mission in 1865, Hudson Taylor had started writing a book that he would publish as China: Its Spiritual Need and Claims. Many responded to its integration of statistics and earnest pleading by joining the CIM and other mission agencies. It became one of the nineteenth century's most influential books on mission to China. The 7th edition, renamed China's Spiritual Need and Claims (London: Morgan & Scott, 1887) is available at https://archive.org/details/cu31924023067972.
[2] "The Prayer for the Eighteen," https://omf.org/za/mrt-the-prayer-for-the-eighteen/.
[3] George Clarke's anniversary meeting address, China's Millions British edition (July 1900): 113–114, http://findit.library.yale.edu/catalog/digcoll:217888.
[4] George Clarke, "First Visit to Kwang-si," China's Millions (1878): 72, https://archive.org/details/chinasmillions1878chin.
[5] The Story of the China Inland Mission vol. II, 202–203, http://library.um.edu.mo/ebooks/b34229991b.pdf.
[6] George Clarke, "A few notes of a journey to Kwang-si", Chinese Recorder and Missionary Journal (May-June 1878): 169–181, https://babel.hathitrust.org/cgi/pt?id=uc1.b3079820&view=1up&seq=179.
[7] See George Clarke's letters in China's Millions British edition (1882): 37, https://archive.org/details/chinasmillions1882chin.
[8] Archibald Colquhoun, Across Chrysê: Being the Narrative of a Journey of Exploration through the South China Border Lands from Canton to Mandalay (London: Sampson Low, Marston Searle and Rivington, 1883), https://archive.org/stream/acrosschrysbeing02colq/acrosschrysbeing02colq_djvu.txt. Refer to the appendix for George Clarke's translation A Manuscript Account of the Kwei-chau Miao-tzu, written in about 1730 after their subjugation.
[9] See George Clarke's letters to Mr. and Mrs. Hudson Taylor and to an unnamed lady in "Fallen at the Front," China's Millions (March 1884): 35–7, https://archive.org/details/millions1884chin.
[10] "On the borders of Mongolia," China's Millions British edition (1887): 63, http://findit.library.yale.edu/catalog/digcoll:215241.
[11] Francis Edward Younghusband, The Heart of a Continent: A Narrative of Travels in Manchuria, Across the Gobi Desert, through the Himalayas, the Pamirs and Chitrai, 1884–1894 (London: John Murray, 1896), 66, 71, https://babel.hathitrust.org/cgi/pt?id=mdp.39015039367878&view=1up&seq=13.
[12] George W. Clarke, Kwiechow and Yun-nan Provinces (Shanghai: Mercury, 1894), https://ia600309.us.archive.org/12/items/kwiechowiekweic00clargoog/kwiechowiekweic00clargoog.pdf.
[13] "In memoriam—George Clarke," China's Millions, British edition (March 1920): 35, http://findit.library.yale.edu/catalog/digcoll:220838.