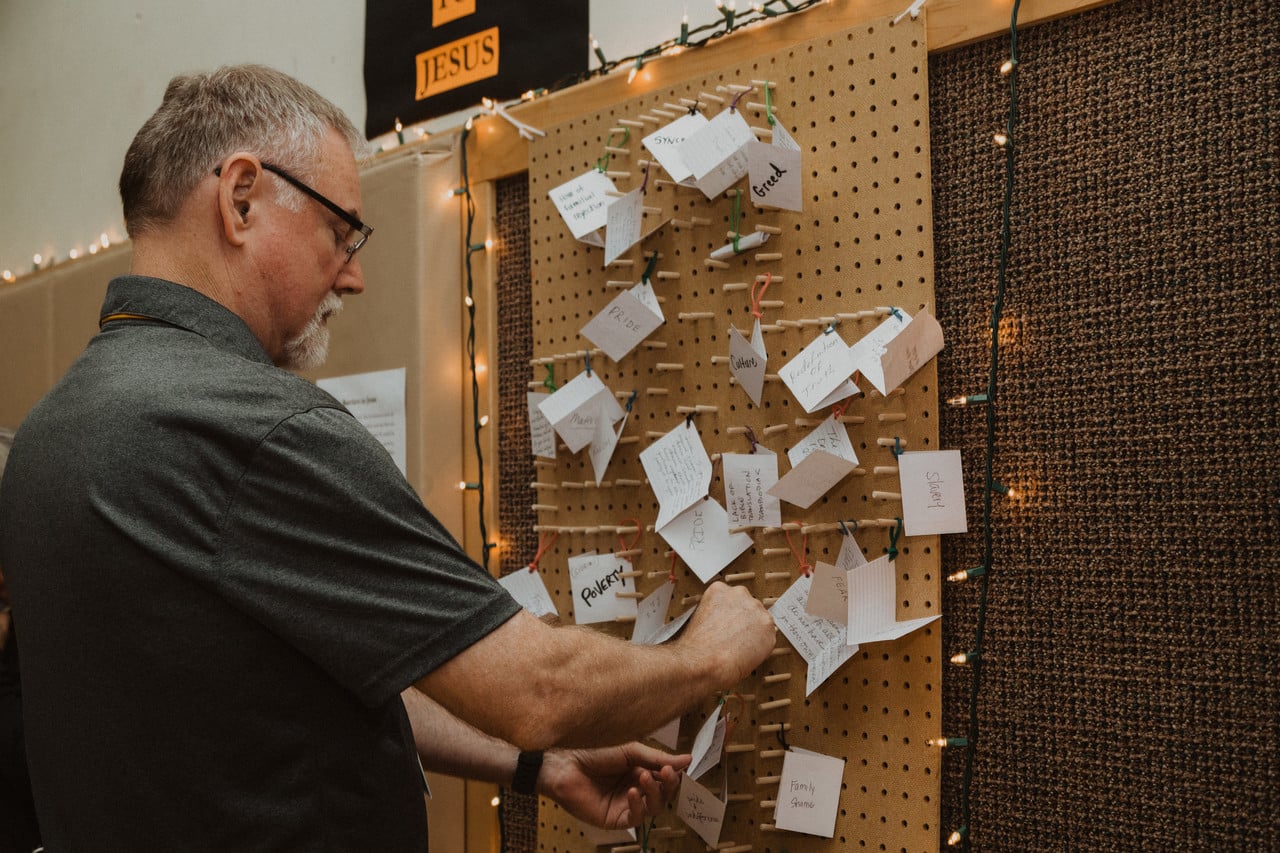 Amelia Hudson had been crying out to God to save her son for years. 
One Saturday afternoon in 1849, Amelia Hudson was overjoyed to hear her prayers had been answered. James Hudson Taylor had turned to Christ. In 1853, God called Hudson to serve in China and in March 1854 he landed in Shanghai.
Later, after Hudson founded the China Inland Mission (now OMF International) in 1865, Amelia gathered with a few other ladies to pray fervently for his ministry. As the Lord worked to answer the prayers of this small prayer group, Hudson was able to persevere in ministry thousands of miles away in China. Over 150 years on, OMF workers serve around the world, supported by faithful prayer groups, with more than 100 prayer groups in the UK and Ireland alone. 
Rolene Cort, Rugby Prayer Group Leader, shares: 'Being part of a prayer group for three decades or more has been a privilege. We have seen places that only had a very small church grow and become established; we have seen God's grace at work among different people groups and been able to play a small part in supporting those who have had the courage to follow God's call to various places in East Asia. Praying for missionaries has given those of us praying insight as well as encouragement as we have seen the faithfulness and goodness of God at work in specific ways over the years'.
Heather, one of the OMF workers the Rugby Prayer Group supports, reflects: 'It is both a blessing and humbling knowing that there are groups of people spread across the country praying faithfully and caring deeply for me personally and the ministries that I have been involved in and the communities that I have been part of. I have known prayer groups as a wonderful expression of the worldwide body of Christ sharing in the multi-directional partnership of kingdom work. It is a privilege to see first-hand God answering the prayers prayed by prayer groups.'
'Prayer groups were a key part of my journey into further involvement in cross-cultural ministry,' Heather adds. 'It was the members of these groups that initially nurtured an interest in mission and then encouraged me as I explored it further. Those groups and others have continued to partner with me in prayer over the last 13 years.'
Find out more about prayer groups in your area at omf.org/uk/pray or contacting your local Area Representative, details here.
Monica Firkins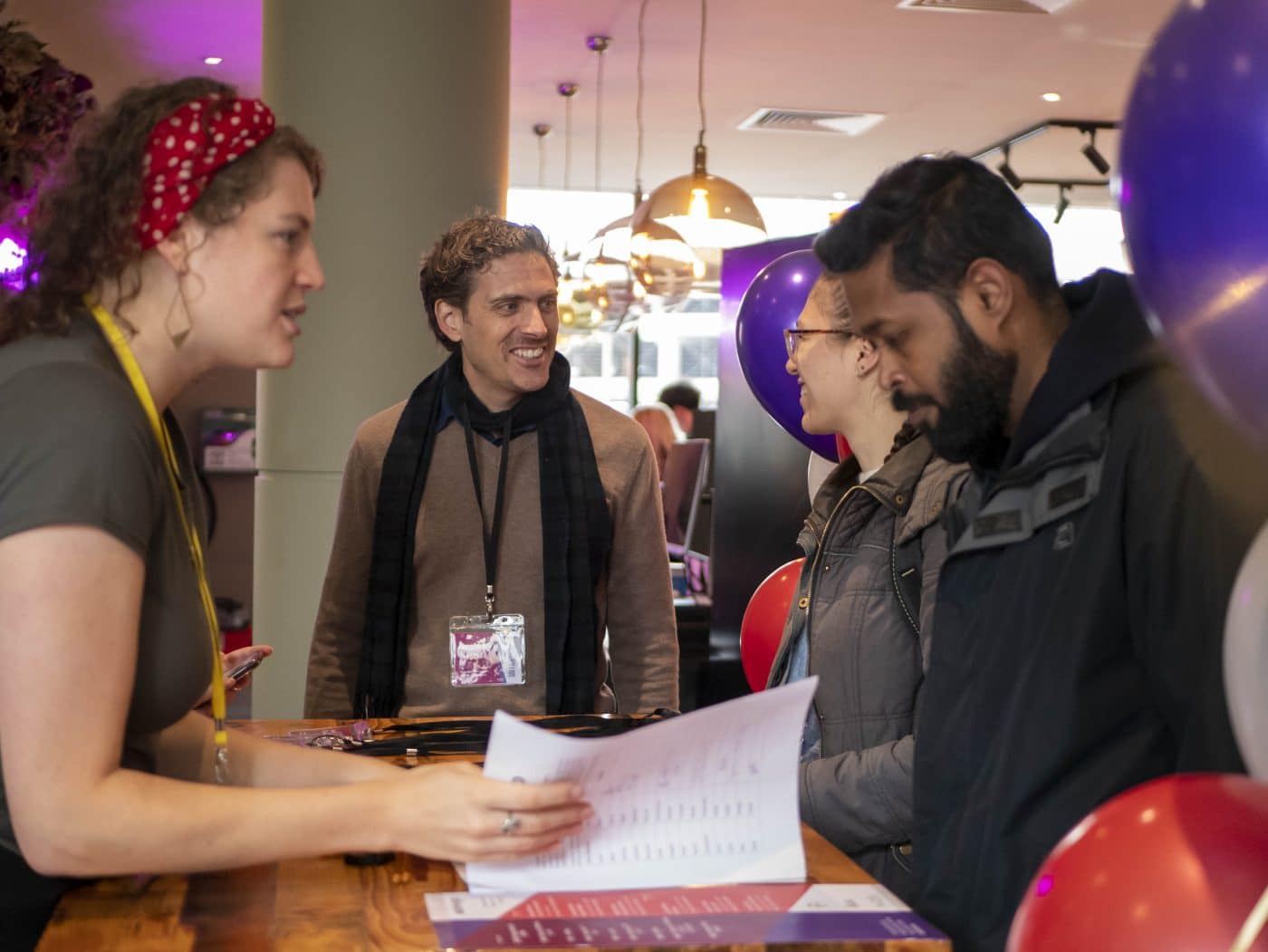 Work + Go returns for 2023
Last November OMF partnered with Climate Stewards and the London Institute for Contemporary Christianity (LICC) as we launched a new event, Work + Go in Manchester.
The day was a great success as we explored how to share the good news of Jesus across cultures in our workplaces both in the UK and around the world. There was a real buzz of excitement as 75 adults from across the UK gathered to listen to inspirational speakers, participate in seminar streams helping them see how the good news of Jesus connects with their vocation, and network together over food.   
Since then, we've been working hard to make this year's event even better. So, it is with great excitement that we share with you the dates and a few details to whet your appetite for Work + Go 2023. The event will be held once more at the Radisson Park Inn hotel in Manchester on Saturday 4 November. We have some great plenary speakers lined up, including Andrew Scott, from Operation Mobilisation USA, and author of Scatter: Go Therefore And Take Your Job With You and Daniel Ghinn, from Worship.Works.   
 The morning plenary session will highlight the intrinsic value of work in God's world as well as affirming the unique opportunities we have to live for Christ in our workplaces. Seminars will help equip us to engage in our specific vocational sectors and spheres of cultural influence.
The six seminar streams are represented by a biblical character: 
Lydia – Business 
Esther – Government & Law Bezalel – Arts & Entertainment 
Priscilla – Digital & Media 
Isaiah – Social Enterprises  
Luke – Science & Education
The afternoon plenary session will inspire and commission us to put into action all we have learnt throughout the event. The day will conclude with an opportunity to continue conversations over a networking meal.   
Tickets are available now and are only £59 for the day, including hot drinks, pastries and a delicious buffet lunch. You can also book accommodation at the venue along with your event ticket.
To find out more about the event and to book your place today, please visit workandgo.org.
If you can't come yourself, could you promote this event in your church? Or perhaps you could invite someone whose mission field is their workplace and would be encouraged to think through how their work and sharing the good news of Jesus across cultures fit together? 
Ngaira Smith  OMF (UK) Workplace Ministries Project Manager