In January 2023, Cambodian Christians and cross-cultural workers gathered in the capital Phnom Penh to mark 100 years of Protestant mission in the country. Around 10,000 people attended each day of the two-day centennial festival, including the Cambodian Prime Minister. Among the delegates was Korean OMF worker Hak Hyun Cho, who led a session on Cambodian Church history.
For Hak Hyun and his wife, Seung Won, the celebration helped them see how their church planting ministries are part of God's plan to build his Church in Cambodia.
Seung Won says the celebration showed them 'how God made the Cambodian Church grow … not by foreign missionaries but [through the] Cambodian Church and Cambodian church leaders' to start a mission movement to Cambodia and beyond.
In fact, the festival's vision statement expressed the hope that Cambodia would become 'the aroma of Christ in Asia and around the world.' 1
It is a grand vision, but for Hak Hyun & Seung Won, the key notes of 20 years of church planting ministry have been perseverance, humility and trusting the results to God.
Perseverance
Having worked in Cambodia since 1999, Hak Hyun & Seung Won are now among the longest-serving OMF workers in the country. OMF had only re-entered Cambodia in 1991, after the Khmer Rouge years (1975-1979) and the war with Vietnam.  Hak Hyun & Seung Won's first church planting assignment in 2001 took them to Neak Loeung, a town in the southeast of the country, on the road toward Vietnam.
'I was so nervous', Hak Hyun tells me. However, the Lord encouraged them from Deuteronomy 1:30 that he would be going ahead of them.
Hak Hyun says that from day one, as they helped start the church in Neak Loeung, they were clear about their role.
'I told them, "We are going to be phased out. The missionaries should leave at some point."'
They worked with local Christians and OMF colleagues for fourteen years to get the church and its three daughter churches in surrounding villages to maturity under local leadership. Hak Hyun continues to mentor the senior pastor, meeting almost every month either on Zoom or in person.
Reaching that point, however, took perseverance. Seung Won tells me that after two or three years in Neak Loeung they were struggling. We were in a rush, Seung Won says: 'We were already wanting to see the fruit from our ministries'.
Then at a local church leaders' conference they got a reality check. They asked one of the pastors: 'How long does it take the average Cambodian to come to faith in Christ?'  Oh, at least eight years, he said.
'And that's just the starting point', Seung Won reflects. Church planting is long, slow work. God brings fruit in his time as his people faithfully play their part. 'Whatever strategies or plans we make', Seung Won says, 'it is God who does the work, not us.'
Hak Hyun & Seung Won have not persevered alone; the faithful support of churches and individuals helps them keep going. That support has not just been in finance and prayers, but people as well. Several short-term teams from their sending church have come to serve alongside them. Surprisingly, Hak Hyun stresses that the main objective of these teams is not to do ministry. Rather, team members get an insight into Cambodian culture and how to pray more effectively for their missionaries. Yet the popularity of Korean culture in Cambodia does give these teams a unique opportunity. 'Even though [these young people] have different personalities, they are fans of the same [Kpop] idols', Hak Hyun relates. This connection can help open the door to longer-term relationships and sharing the good news of Jesus.
Humility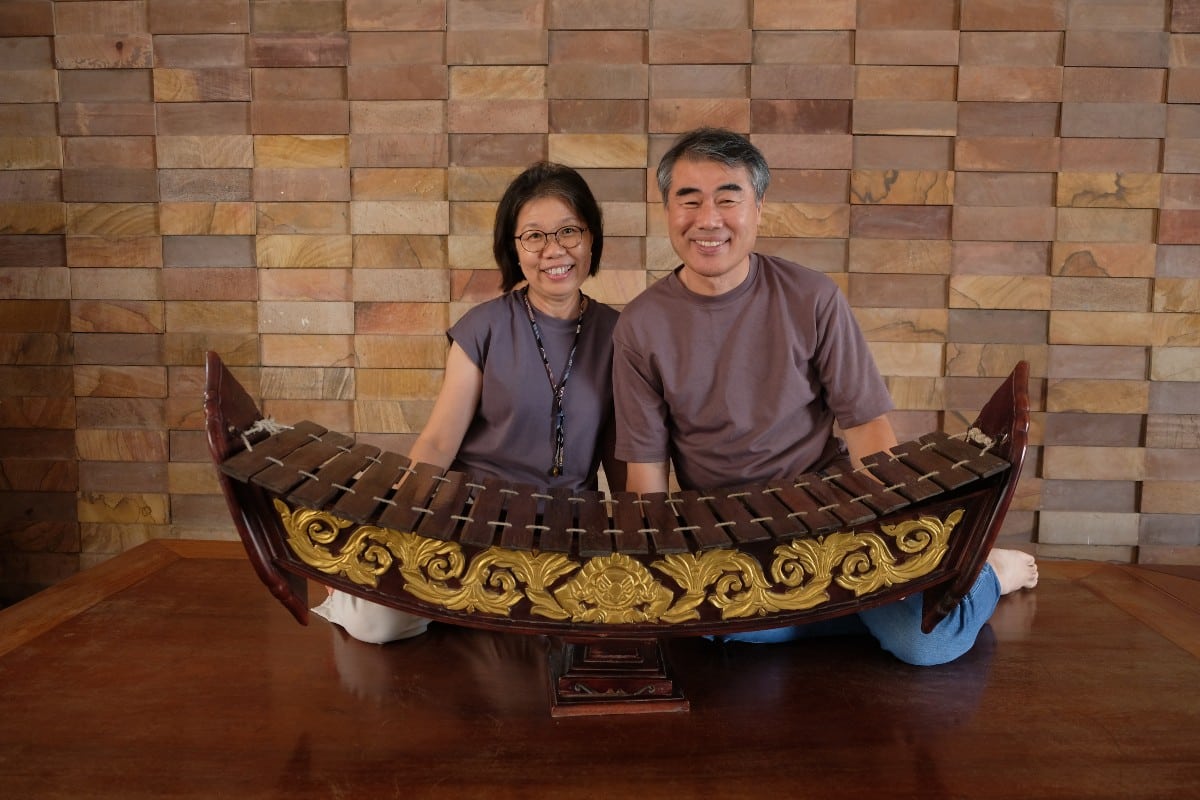 In Neak Loeung they not only learnt patience but growing humility.
'Naturally, missionaries doing ministry in [Cambodia] follow what they have used before, [but it is] sometimes very dangerous not to learn the host culture.'
Hak Hyun adds: 'My background is as a Presbyterian pastor, but our church planting team here is international and also interdenominational… I cannot insist on the Presbyterian way or doctrines.'
He's found that sometimes you learn the wrong way the hard way.
'I took a discipleship training course. So we chose the materials and also gave some guidelines for trainees. But these guidelines were very strict. This kind of training concept is from my background in Korean churches,' he tells me. 'Disciples are trainees', so we 'should be strict [and] complete our course.'
'But after this course, one of my [Cambodian] brothers, came to me and said: "Thank you for your training. Your leading is very good. But the way you're leading is not appropriate with Khmer ways. Khmer ways are very generous. Not forced, but flexible."'
That day Hak Hyun learnt two valuable lessons: first, to be quicker to listen to local Christians and second that he needed a more Cambodian approach to discipleship. It may be less formal than a discipleship training course. It is built around relationships, going house to house, and having a discussion starting from the questions people are asking, not a neat five-session course. Yet this approach is bearing fruit, helping Cambodian Christians work out what it means to follow Jesus every day.
Trusting God
After years of ministering around Neak Loeung, Hak Hyun & Seung Won still felt called to rural church planting. 75 per cent of Cambodians live in the countryside and there are few opportunities to hear about Jesus. In 2018 they crossed to the opposite side of Cambodia to serve in Siem Riep province, home to the famous temple at Angkor Wat, and near the border with Thailand.
When the pandemic came, 'it seemed like everything stopped', Seung Won shares, 'but God was still working.'
Encouragingly, two people came to faith in Christ through online Bible studies, were baptised in their village pond and took a year of Bible training. Sadly, many other people who came to their church meetings during the pandemic have now returned to Thailand for work. Keeping churches together and growing is a current challenge.
As I wrap up our interview, Seung Won reflects that after growing up in a city, she now has a new appreciation of agricultural metaphors in the Bible: 'I planted the seed, Apollos watered it, but God has been making it grow. So neither the one who plants nor the one who waters is anything, but only God, who makes things grow' (1 Corinthians 3:6-7). 'God really wants us to be faithful to him, not just concentrating on the fruit of our ministry', she concludes.
Reuben Grace OMF (UK) Content & Books Coordinator
Notes
1 Christianity Today, 'Born Again and Again: Cambodian Evangelicals Celebrate 100 Years' bit.ly/born-againct