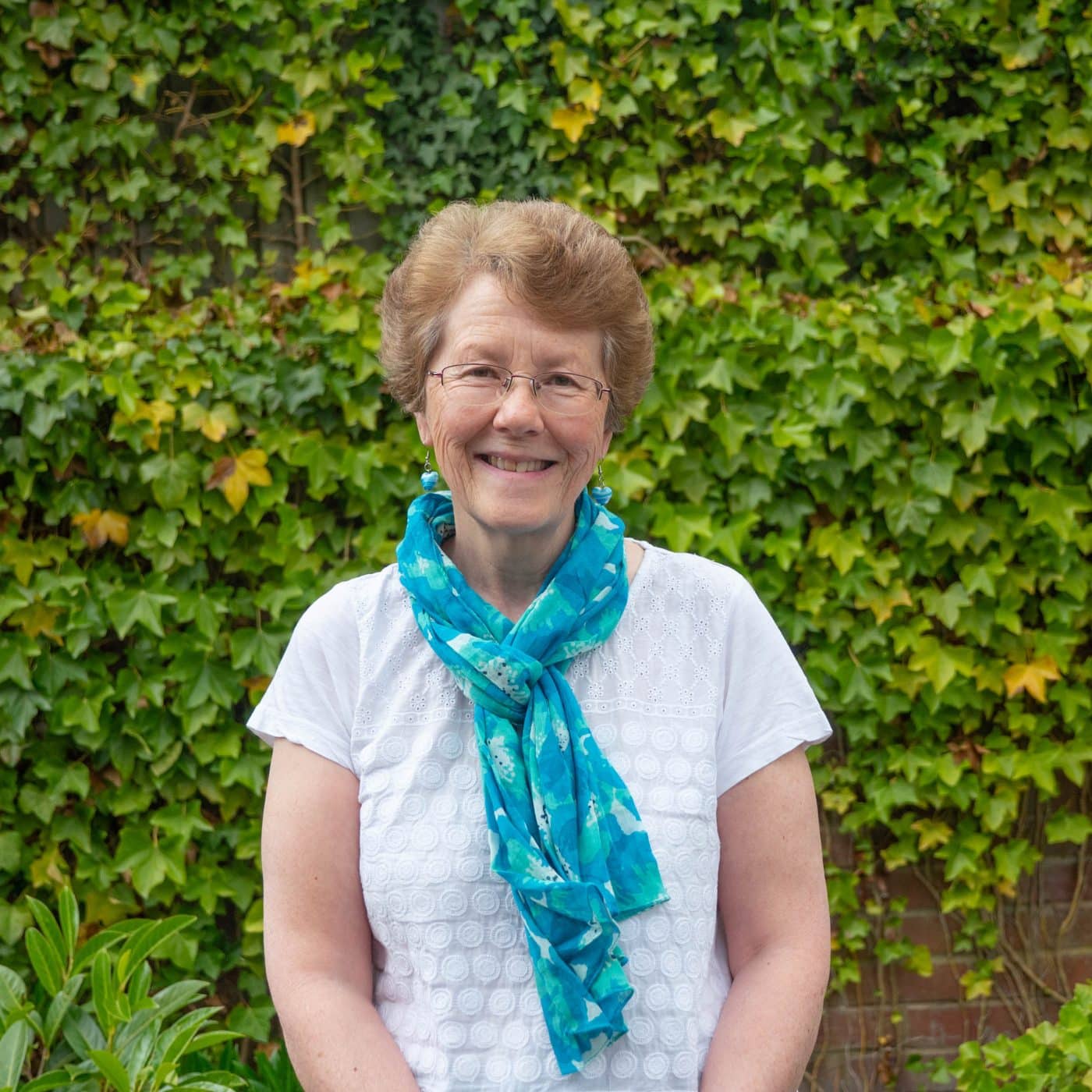 How long have you served with OMF?
I have been supporting families serving cross-culturally for over 39 years. This began with teaching at OMF's small boarding school in Malaysia then at a large interagency school in the Philippines. Based in the UK since 1998, I have used my teaching skills to develop the orientation curriculum for children moving to East Asia, provide distance tutor support to families home schooling and organise children's programmes at conferences.
What is your current ministry?
Since 2010 I have been advising around 60 OMF (UK) families on education, transitions and child safety. Helping parents weigh education options for each child is important. So too is support as families navigate the social, emotional and spiritual impact of transitions. I have loved being one of OMF's 45 Third Culture Kids Advisors around the world supporting over 800 children. 
Can you share some highlights?
The face-to-face interactions with families, running the kids programme during courses for new workers and offering debriefs using a mix of talking and creative activities so families can reflect on moving between cultures. 
What have you learnt from OMF families?
It has been humbling to hear about the cost of repeated goodbyes but also how God can give courage to children and parents. I have learnt that preventative care given in tough times can build resilience. 
What can we pray for your future?
Please pray for a good handover to my successor and that I can inspire others to use their teaching and pastoral care skills to support cross-cultural workers.  Pray I can support my mum well through her nineties. Pray for wisdom as I consider ways of serving in my church among internationals or children and with OMF as a volunteer.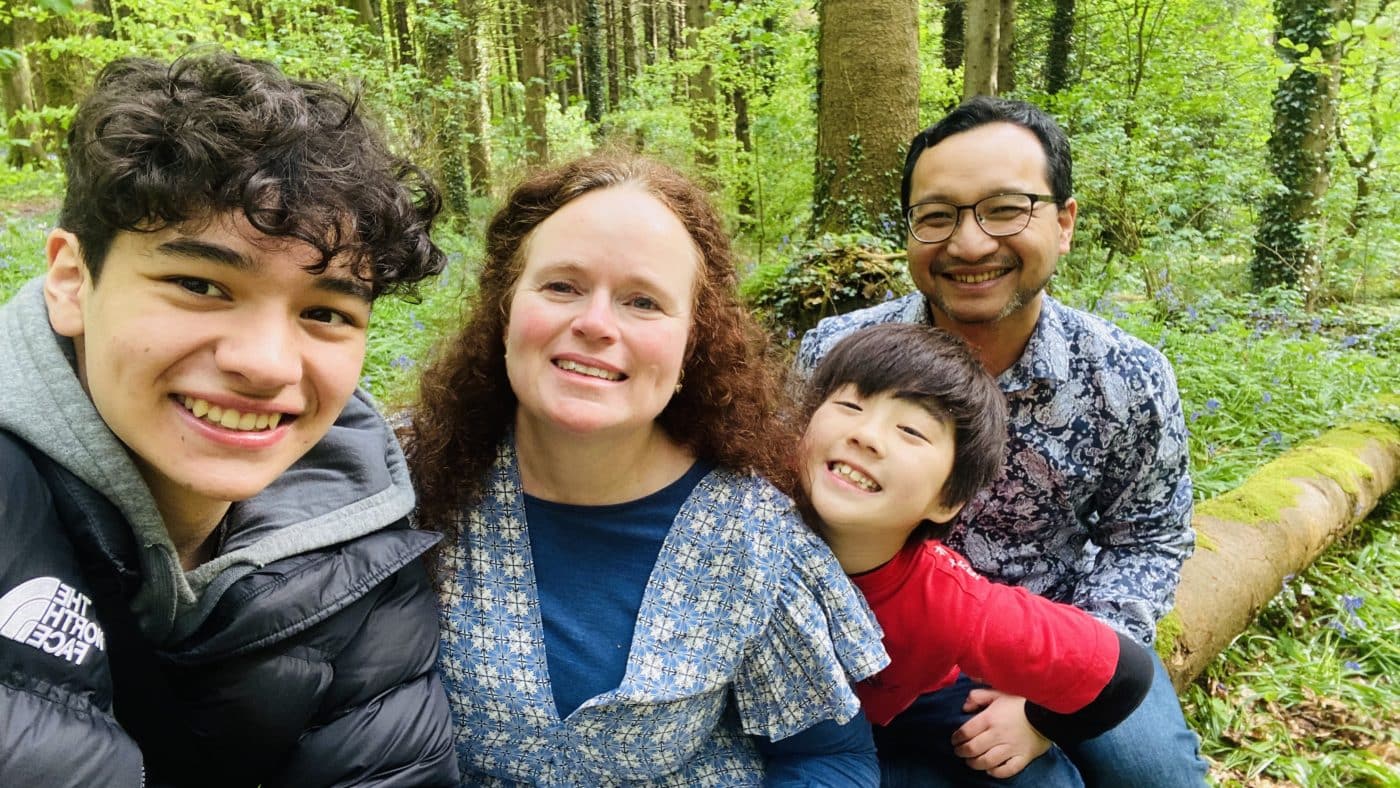 How long have you served with OMF?
Laura-Jane joined OMF in 2000. Ho became an OMF partner in 2006 and
a member in 2014.
What is your current ministry?
After serving in Japan, in 2020 we joined the Diaspora Returnee Ministries team and are now based in Belfast. We reach out to internationals here and support a global team spanning around 18 countries as Mobilisation Coordinators. We seek to inspire people to join our teams around the world as we share the gospel, support new disciples overseas preparing to return home and once they are back so they can thrive in faith long term.
Can you share some highlights?
We've seen God open new opportunities for people to know him through new initiatives, reaching Vietnamese people in Japan, Thai people in Portugal and East Asians throughout Ireland.
What is the most surprising thing you've seen?
We never dreamed that, in our own city, we'd become friends with someone from Asia Laura-Jane prayed for through a friend's prayer letter 23 years ago. The Lord's kingdom networks are surprising, miraculous and intricate.  Ho is Cambodian with UK citizenship. For him, Ireland is also a cross-cultural mission context.
Ho was delighted to be able to encourage Cambodian Christians in France in their role in God's mission, and Christians in Cambodia to intentionally welcome new believers returning home from places like South Korea.
How can we pray for you?
Pray we grow ever deeper in our love for God, one another and others. May God's people in every nation be blessed by welcoming and serving East Asians on the move – in host nations, returnees' home nations and elsewhere.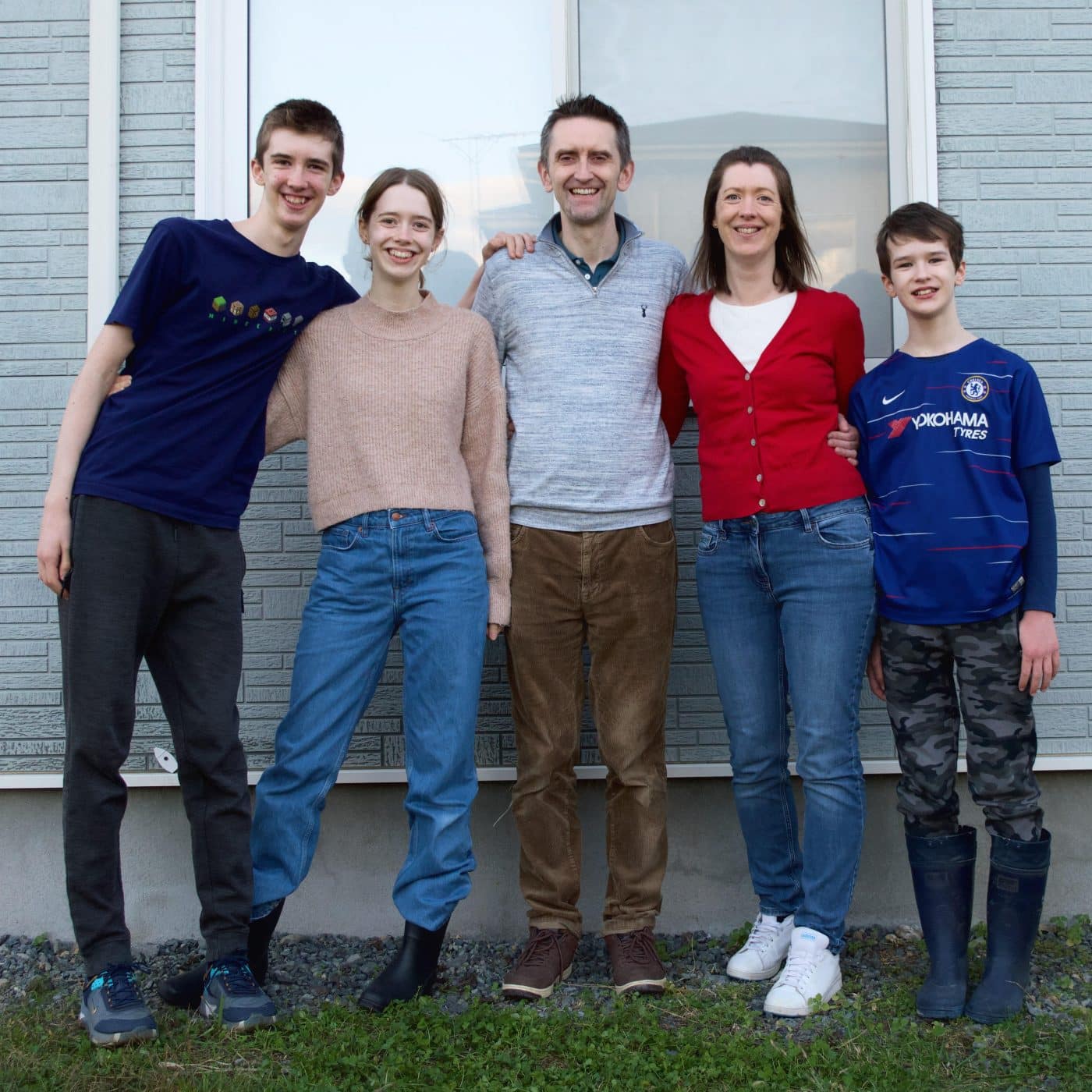 Mark & Sarah with Isaac, Caleb and Grace Gelsthorpe
How long have you served with OMF?
We first came to Japan in August 2014, so coming up to nine years.
What is your current ministry?
We lead a nine-year-old church plant in the rural north of Japan. We currently have 18 members and most Sundays we have around 30 people attend.
Can you share a highlight from the last four years?
Seeing a Japanese lady and her eight-year-old daughter being baptised together, the first in our new church building. This lady and her daughter had been coming to the church through activities such as cooking classes, parenting classes and children's groups which led to one-on-one Bible Study. It was amazing to see God working in their hearts.
What have you missed most about being in the UK?
Of course we miss family and friends the most but also the food! With rice being the staple food in Japan we are really looking forward to the huge selection of bread and the cheap potatoes!
What have you learnt from East Asians?
How important it is to take the time to listen to people well, especially communicating in a foreign language. To be quick to say sorry and quick to forgive.
What can we pray for your future and where you serve?
What can we pray for your future and where you serve? We are hoping to come back to Japan to the same ministry after home assignment so please pray for God's guidance and provision for that. Our vision for our church in Japan is that it will be handed over to a Japanese pastor one day. Please pray for God's clear leading.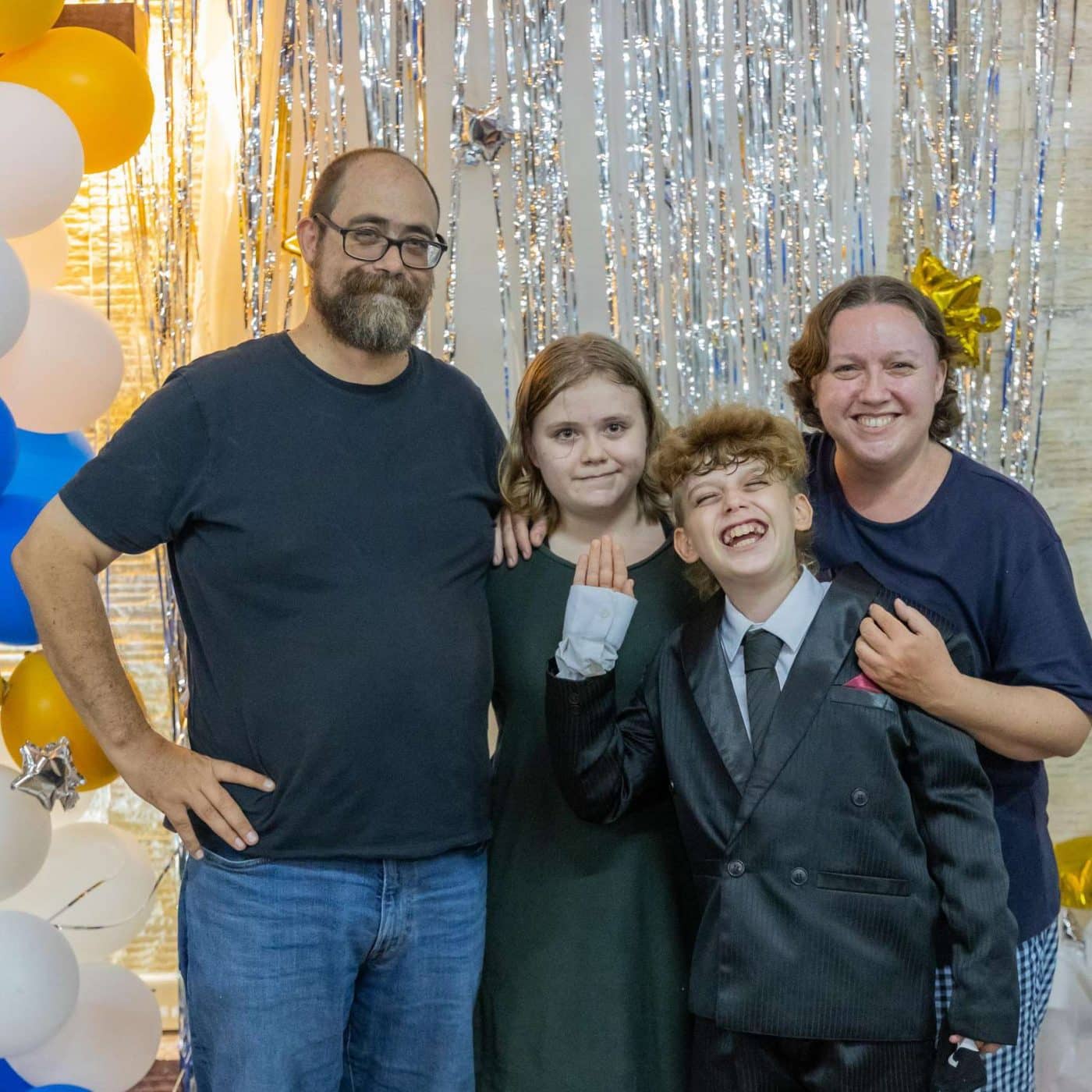 Alex & Marguerite with Elizabeth and Ben McCann
How long have you served with OMF?
Since December 2007.
What is your current ministry?
Alex teaches at Phnom Penh Bible School, does English conversation classes at the government Ministry of Cults and Religion, leads the OMF academic ministry team and helps lead the ministry of Celebrate Recovery* in Phnom Penh as well as other preaching and admin tasks for the team. Marguerite is an occupational therapist working with Inclusive Cambodia providing therapy to children with disabilities. She also leads OMF's healthcare ministry team and volunteers at Hope International School one morning a week.
Can you share some highlights?
For Marguerite, working with a two-year-old who was unable to roll over, sit or hold toys. The girl is now able to sit and play independently. For Alex, seeing two of the expat men in his Celebrate Recovery group come to faith and watching one of them get baptised. He also enjoyed getting to explain Christianity to one of the senior officials at the Ministry of Cults and Religions and the four months he spent covering as Team Centre Manager.
What are you most looking forward to about being back in the UK?
The deli counter at Tescos!
What have you learnt from East Asians?
We learnt that relationships are a two-way street and that even as we give of ourselves to our national brothers and sisters, we receive from them as well. We witnessed humble, loving caring service, even in the face of opposition and challenging circumstances.
What can we pray for your future and where you serve?
We expect to resign from OMF at the end of our home assignment in January 2024. We will be living with Marguerite's father near Colchester. Marguerite expects to return to the NHS as an occupational therapist and Alex is waiting to see what the Lord has for him.
*Celebrate Recovery is a Christ-centred recovery program for anyone struggling with hurt, hang-ups, and habits of any kind: celebraterecovery.com