Hi! My name is Joshua, I am currently a university student and I am from The Bible Church in Singapore. I recently served as a Serve Asia Worker with Kidzone during the July Orientation Course (OC) for new missionaries.
I was on an exchange semester in Switzerland in the first half of 2023 when I first got acquainted with OMF through a local church. On the OMF website, I saw an opportunity to take care of children, among other ways to serve in missions.
It was fun interacting with the children in OC through the activities planned like the lessons and many outings; the kids loved seeing and experiencing new things! Perhaps the challenge I had was engaging the children during the structured lessons, especially when it is not conducted in anyone's first language; but we pulled through together.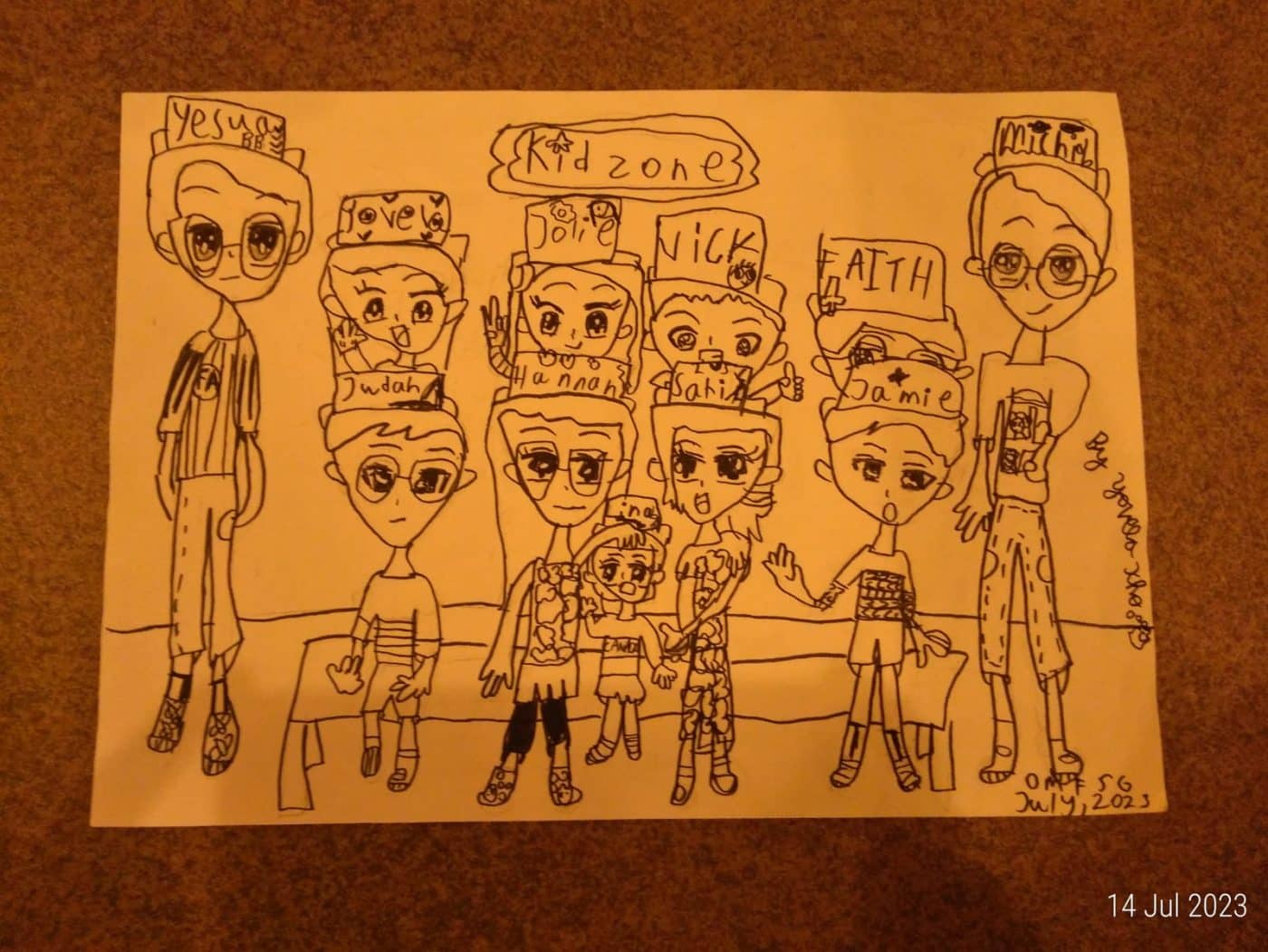 Through KidZone, I learned that the kids were very resilient and adaptable, despite coming to an unfamiliar, foreign land with difficulties encountered along the way. Another thing I observed is that these kids looked out for each other, helped one another, and played together despite not knowing each other beforehand and coming from different cultures. For example, I witnessed some kids helping to translate English to their native language for another group of kids who weren't that comfortable with the language!
When parents obey God's call to become missionaries, their children also have to make sacrifices. They leave behind their relatives, friends, the familiarity of their language, culture and food, their church community, amongst many others as they move to a foreign land with their parents. Adults leave behind these things too, but for children, the impact of such a transition might be greater as kids are not fully mature yet.
This is not to say that parents who become missionaries do not consider the needs of their children, but rather children who are younger tend to go along with their parents' decisions.
Thus, taking care of the needs and feelings of missionary kids in a way they can understand is very important. This can mean discussing the transition in an age-appropriate way that is not necessarily confined to just conversations. Kids can also draw or write to express themselves. It also includes talking about the transition in their native language to allow them to express themselves freely and comfortably.
In our capacities, and if we do know of families going into missions, praying for them is one such way we can support them in their transitions!
I hope more Singaporeans will volunteer as Kidzone workers for OC, so as to give the children a more enriching experience as some of the lessons are on our nation. So please consider serving in this capacity if you can spare the time and effort to apply and participate in future OCs!
A version of this article first appeared in OMF Singapore's missions newsletter, Go Asia (Sep-Dec 2023).