"Christian community is the place where we keep the flame of hope alive among us and take it seriously so that it can grow and become stronger in us." –Henri Nouwen
No man or woman is an island – we all strive to be in communities and have a sense of belonging, whether united by ideas, goals, relationships, past times or even food. As followers of Christ, we are united by the love of Christ and the Great Commission (Matthew 28:18-20) to make disciples of all nations.
With a focus of building communities this season, OMF Singapore recently sent out a survey to gather perspectives on what communities mean and selected findings from the survey are listed below: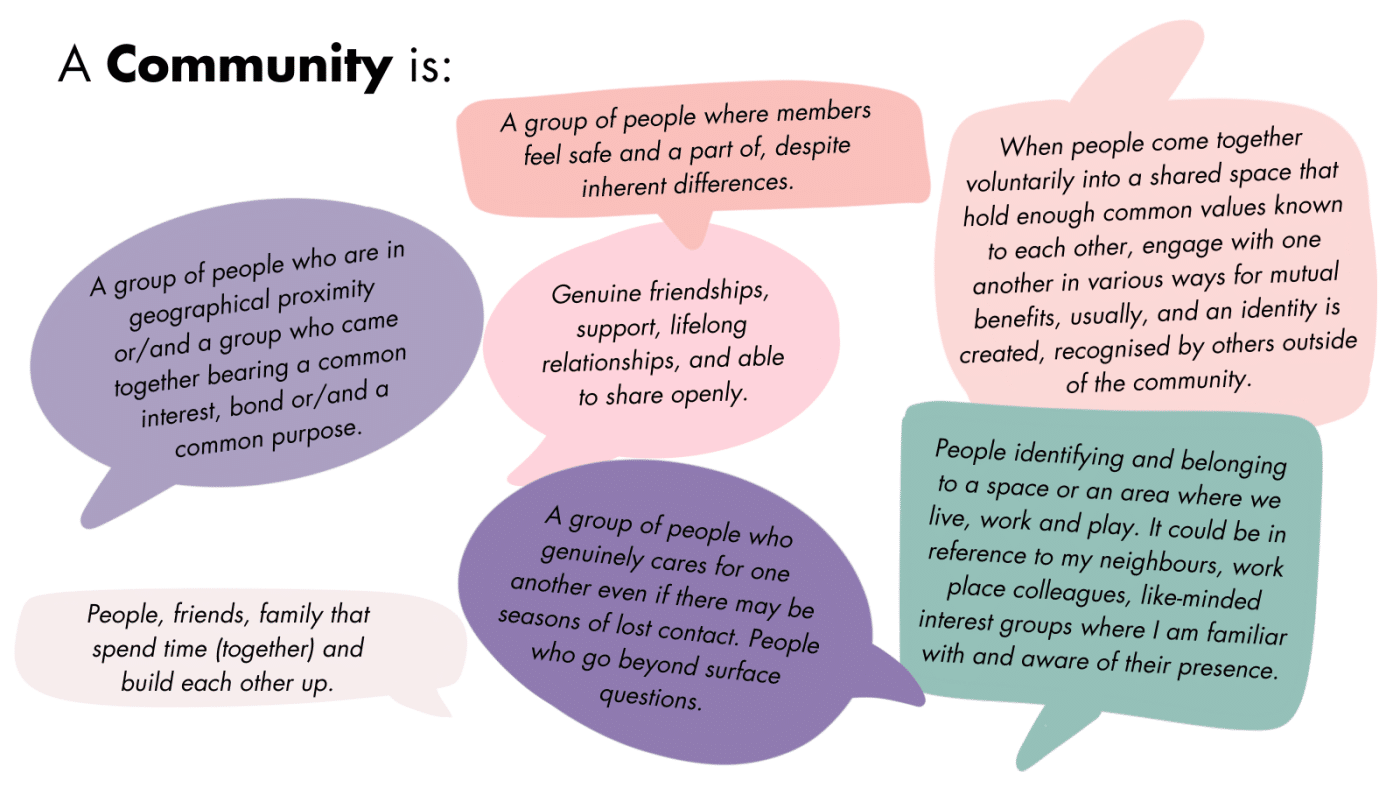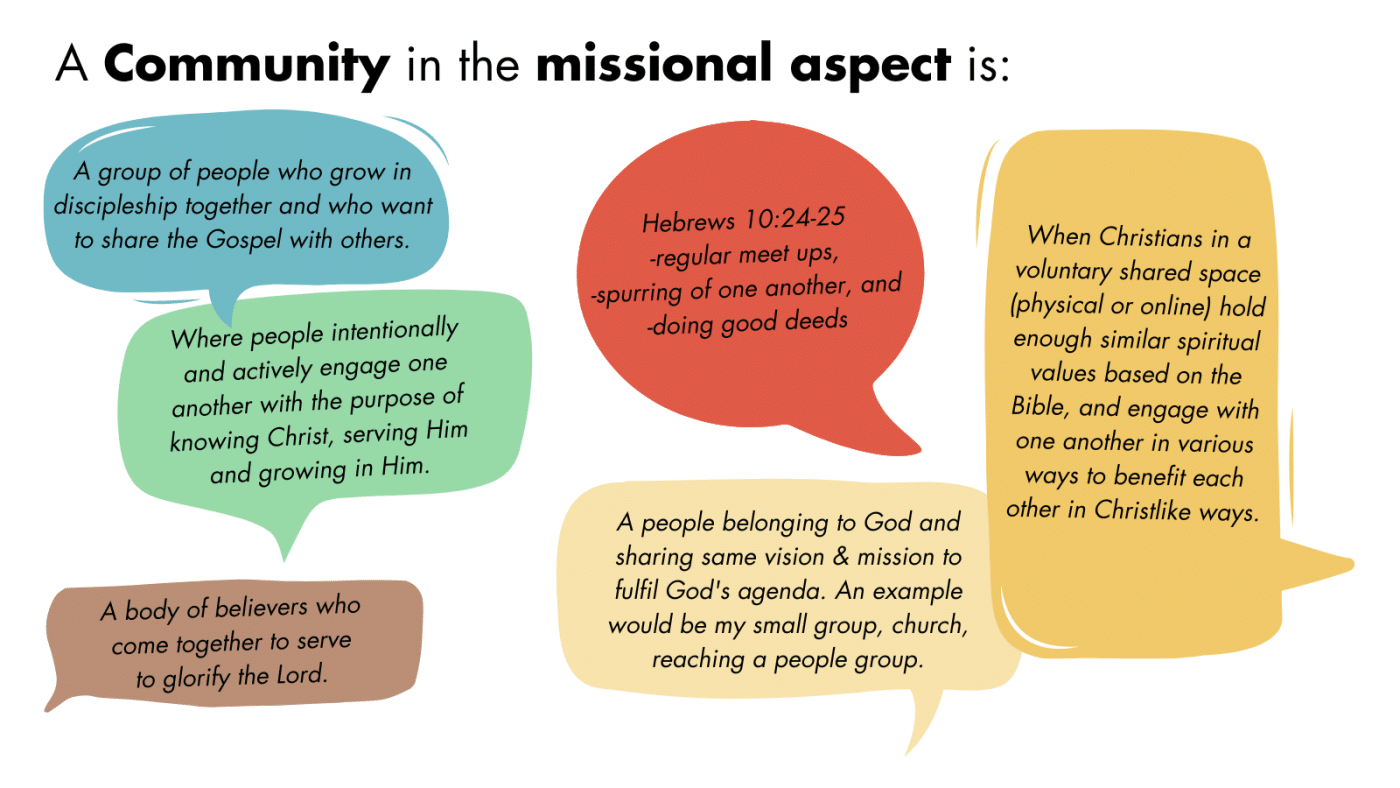 In summary, building communities require time and relationships based on intentionality, genuineness and caring for another beyond ourselves. In Christian communities, the relationships are also rooted in the love for Christ and for one another. Ideally, this love for Christ and one another should also overflow into the lives of others around us, that even those outside of Christian communities can experience it.