Who founded China Inland Mission (CIM)?
James Hudson Taylor (1832-1905) founded OMF International as the China Inland Mission on June 25, 1865. In 1866 Hudson Taylor, his wife, Maria, their children and 16 missionaries left England for China. Eager to reach the inland provinces of China with the gospel, the mission called people to prayer and sent out waves of workers to China throughout the late nineteenth century.
In the 150 years since our foundation, we've experienced God's faithfulness. We continue to move forward with a pioneering spirit and a consistent vision to see an authentic Christian church and witness flourish across East Asia and beyond. We do that In partnership with local churches, worldwide.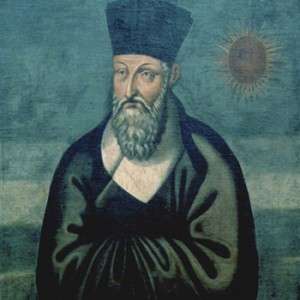 History of Christianity in China
Early attempts to evangelize China, such as those by Nestorian Christians in A.D. 635, are often met with persecution. By 1839 the Opium Wars break out and Protestant missionaries entering China in the 19th century find evangelization work to be restricted and slow-going. Around this time the Chinese Evangelisation Society (CES) sends Hudson Taylor to China.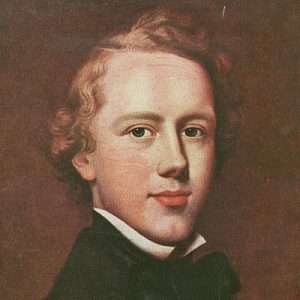 Hudson Taylor works for the Chinese Evangelization Society (CES)
Taylor serves six years in China with the Chinese Evangelization Society, during which time he marries Maria Dyer, another missionary in China. Taylor leaves China and God burdens his heart for the millions yet to be evangelized inland. Taylor resigns from the Chinese Evangelization Society.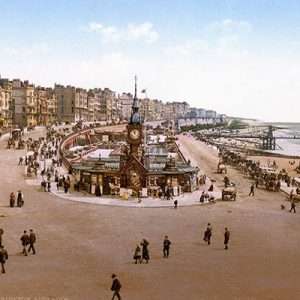 The China Inland Mission (CIM) is founded
With a heavy heart, Taylor walks on Brighton Beach where:" Unable to bear the sight of a congregation of a thousand or more Christian people rejoicing in their own security, while millions were perishing for lack of knowledge, I wandered out on the sands alone … there the Lord conquered my unbelief, and I surrendered myself to God for this service." – James Hudson Taylor. On this day, Taylor, in faith, prays for 24 willing and skilful workers, two for each of China's 11 provinces and Mongolia.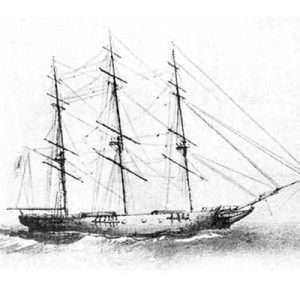 The Lammermuir Ship sets sail
Taylor leaves England for China with his family and 16 workers aboard the Lammermuir. The CIM missionaries visit China's provinces dressed in Chinese clothing, preach the gospel and attempt to start churches. By the end of 1866, 24 workers are active in four stations across inland China.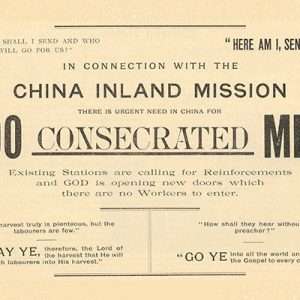 With the total number of missionaries at barely 100, a call to pray for 70 new workers goes out. In response, God provides 73 new workers within three years. The Cambridge Seven follow close behind. God's provision continues when the call for 100 goes out in 1886 and 102 workers sail for China within the year.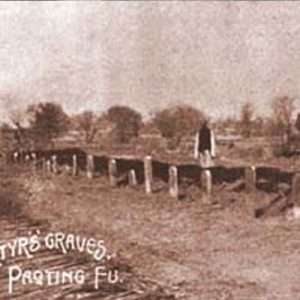 In a reign of terror, the Boxers set out to exterminate all foreigners in China. Hundreds of missionaries and Chinese Christians are put to death. The CIM alone loses 58 missionaries and 21 children as Christian martyrs. During this period the CIM increases to 933 people.
After 50 years of active service for China, Hudson Taylor dies on June 3 in Changsha and is buried in Zhenjiang next to his first wife, Maria.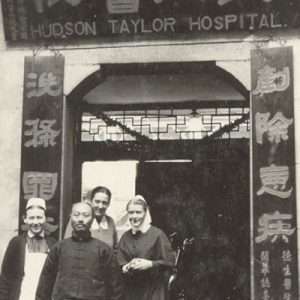 Years of growth for the CIM
Early ministries of the CIM involve starting churches, supporting literature work, evangelism and running hospitals and schools. By 1915, 1,063 workers are located at 227 work stations throughout China. The mission's peak is in 1934 with 1,368 missionaries serving 364 stations.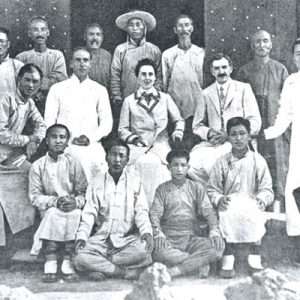 Darkness reigns, but the CIM calls for 200
A tumultuous political situation results in Christians across China being persecuted, tortured and put to death. Half of the overall missionary community leaves permanently. In the midst of darkness, the CIM issues a new call for 200 more missionaries over two years. By 1931 there are 203 new missionaries on the field.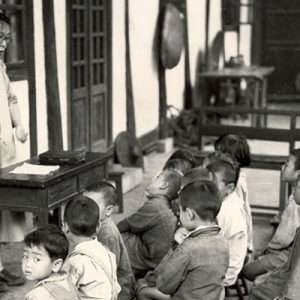 Continued growth and many baptized
The CIM has more than 1,300 missionaries and almost 200,000 Chinese and minority people are baptized by 1939. During World War II and the years that follow, missionaries share the gospel among university students and professionals, even government leaders.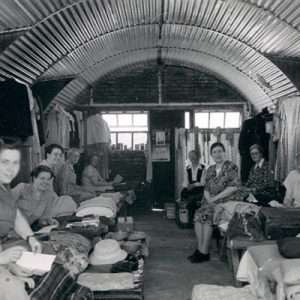 The "Reluctant Exodus" from China
Communism takes over China in 1949. Many missions leave, but despite the difficulty for all foreign workers, the CIM first issues a call for missionaries to stay and then brings 49 new workers in 1948 and 1949. In 1950 the CIM General Director deems further work in China is impossible and orders all missionaries to leave.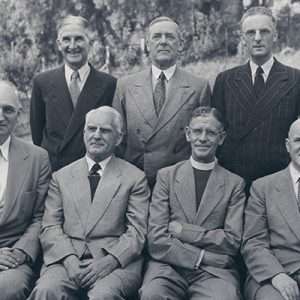 The future of the CIM decided
The CIM decide that, rather than dissolve, the mission will continue and expand to new fields: Thailand, Malaysia, Japan, Philippines, Indonesia and Taiwan. A new headquarters is established in Singapore.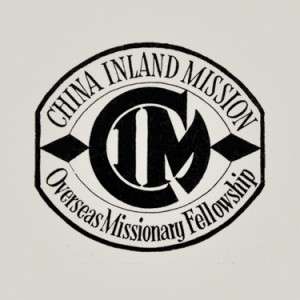 A new identity for the mission
The China Inland Mission changes its name to Overseas Missionary Fellowship (OMF) in 1964 (and then to OMF International in 1993). The mission begins welcoming Asians as workers and partners with local Christians to set up home offices in eight regions of East Asia.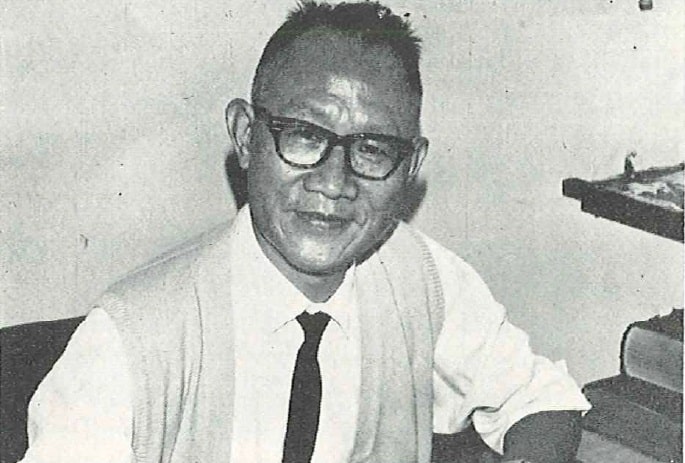 Overseas Missionary Fellowship opens its door to Asians
Under the guidance of the Holy Spirit, it was unanimously felt that the time had come for OMF to open its doors and accept all nationalities to join its ranks. In 1965, Asian Home Councils were established in Singapore, Malaysia, Japan and Hong Kong. Louis Pang and Teh-Pei (wife) from Hong Kong were the first Asian members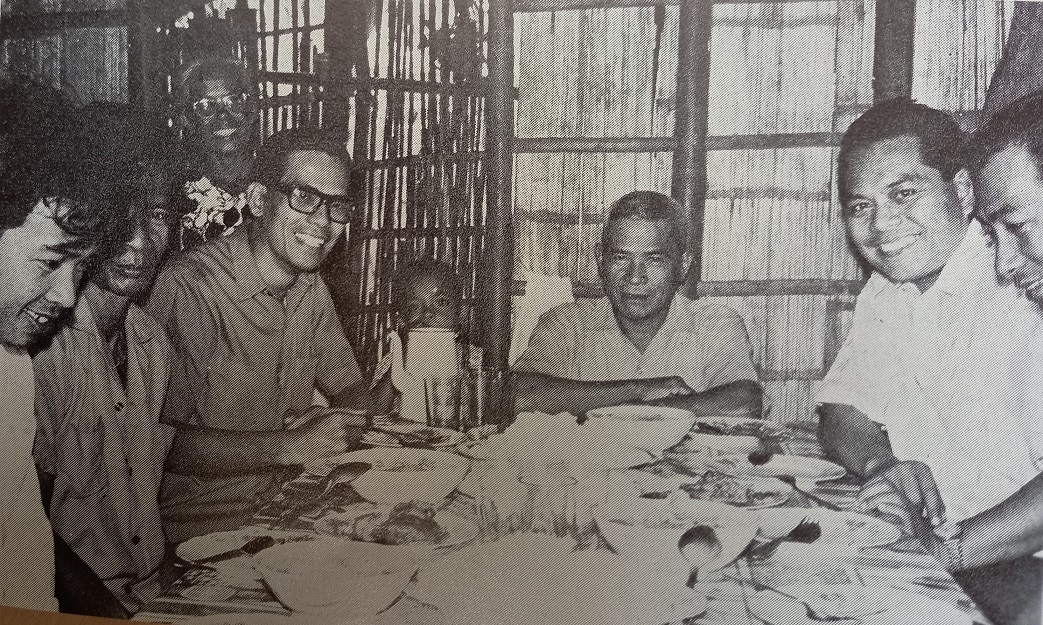 Founding of the Philippine Home Council
The Philippine Home Council was formally organized and came into being on February 8, 1966. It was born to recruit, screen, send forth, and support Filipino missionaries in East Asia. In June 1966, Rev. Max Atienza was elected as the first Filipino Chairman.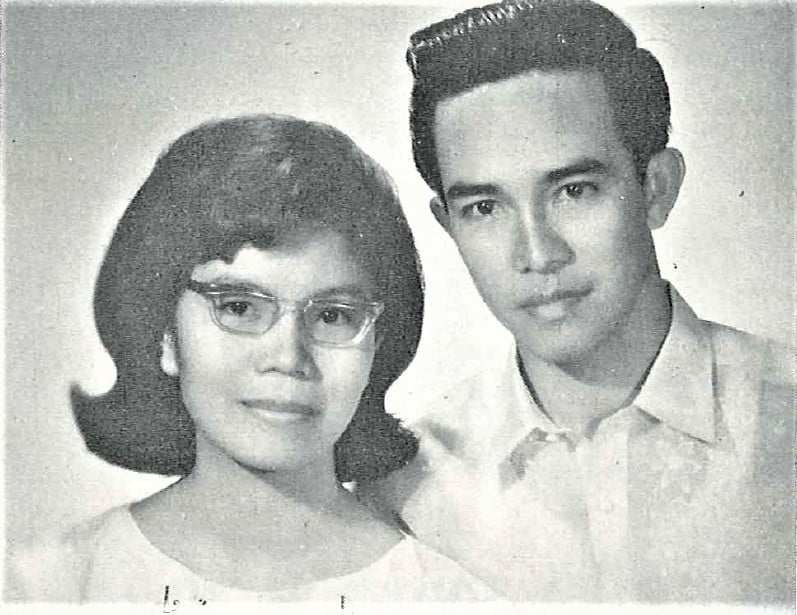 First OMF Filipino missionaries
In March 1966, William and Eden Layda, and Dr. Linda Dumlao were accepted into OMF membership. The Layda's began their missionary work in Petra Christian School in Surabaya, Indonesia in September 1968 after a year in Malaysia. Dr. Dumlao proceeded to work at the Saiburi Christian Hospital in Thailand.
Partnership with churches
The PHC-OMF was incorporated in 1970 and took the lead to look after the spiritual, pastoral, and financial support of PHC Filipino missionaries while at the same time partnering with their home churches. Through the years, partnership with like-minded Christians and churches blossomed.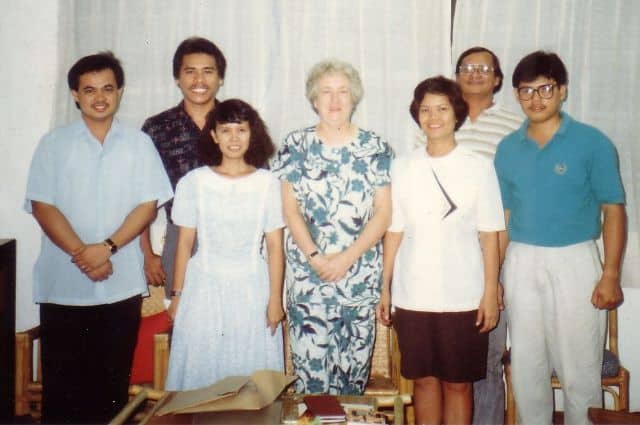 Two regional committees were formed in Cebu and Davao. By this time, there were about 30 cell groups who regularly and specifically met to pray for PHC-OMF missionaries and ministries. That year there were 14 missionaries in active service and a small office with a full-time office secretary was created.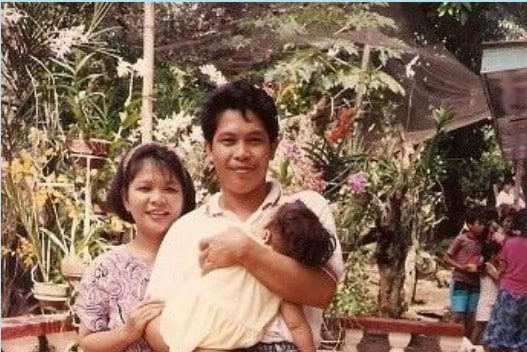 Filipinos serving in the Philippines
In January 1997, the PHC Board of Trustees agreed in principle that PHC would venture into home cross-cultural ministry reaching out to the Philippines' Unreached Peopled Groups or UPGs, calling this program SERVE Philippines. Herbert and Amelia Ale were the first SERVE Philippines missionaries who served in Southern Philippines.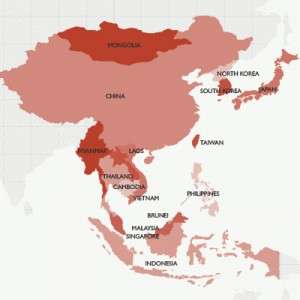 Growth and expansion throughout East Asia
Discovering great pockets of need and requests from Asian church leaders to work in the countries surrounding China, OMF decides God wants them to move forward in new faith.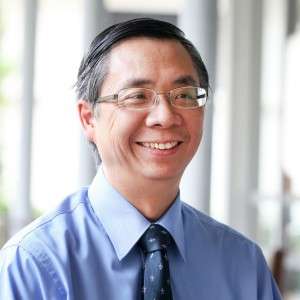 Continuing the legacy with Dr. Patrick Fung, General Director years of God's faithfulness
Dr. Patrick Fung becomes General Director, the first Asian to hold this position in OMF International.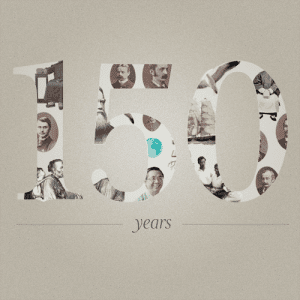 150 years of God's faithfulness
In 2015 OMF International celebrates 150 years of God's faithfulness to the mission.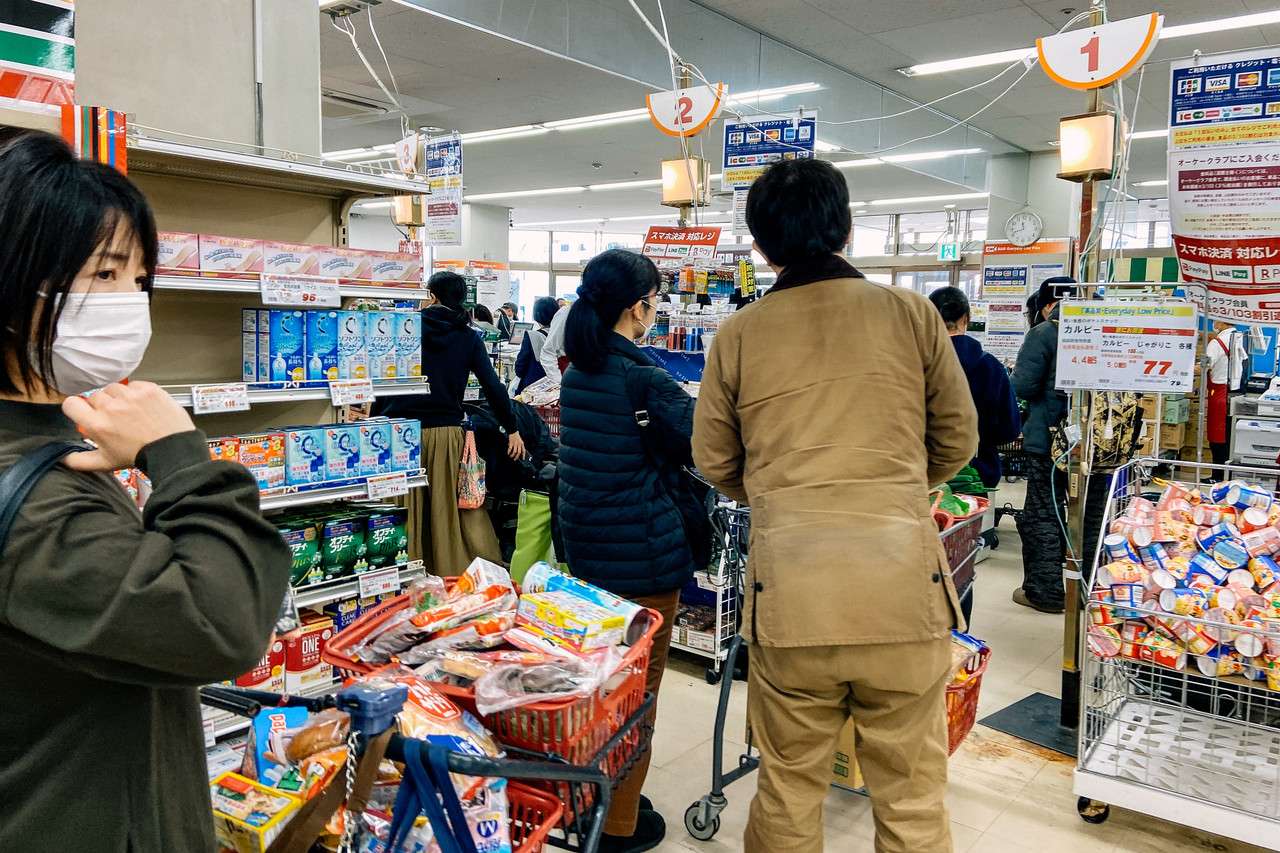 OMF finds itself facing grounded flights, closed borders, and a future made uncertain by the COVID-19 pandemic. Yet God continues to sustain the OMF community financially and the organization finds creative ways to pursue its vision and share the good news, amidst the challenges at hand.
Today PHC continues to promote every Filipino Christian's participation in world missions and recruit workers to the harvest fields of East Asia. From 1967 to 2014, PHC had sent 36 missionaries to different countries in East Asia. From 1997 to 2014, SERVE Philippines have a total of 40 missionaries. At present we have a total of 32 missionaries in active service, both overseas and locally.