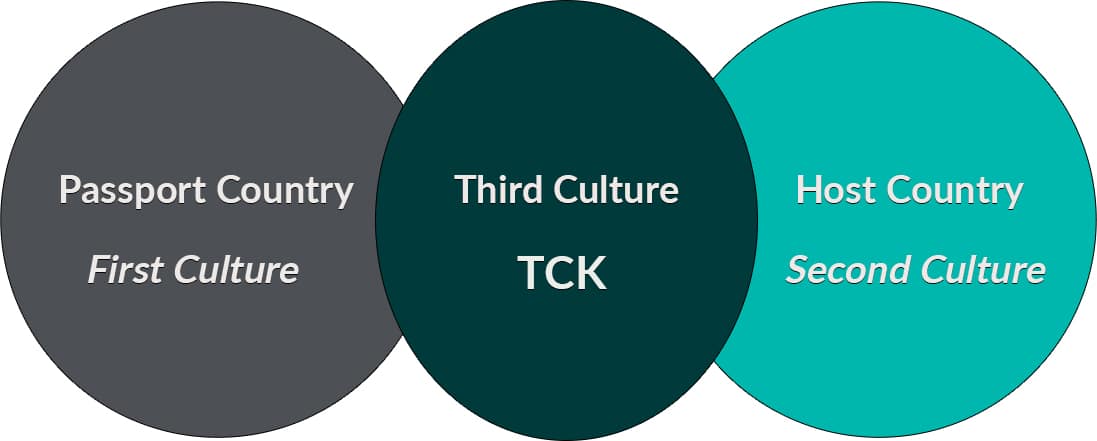 Third Culture Kids (TCKs) spend a significant part of their childhood away from their parents' passport culture.
They grow up incorporating elements of several overlapping and sometimes conflicting cultures into their identity.
The sense of relationship is often to this "Third Culture", the experience shared by others who have a similar background (including military kids, expats and other missionary kids).
If you have a heart for TCKs and would like to find out about Opportunities for serving TCKs, please click on this link.
Learn about the TCK Experience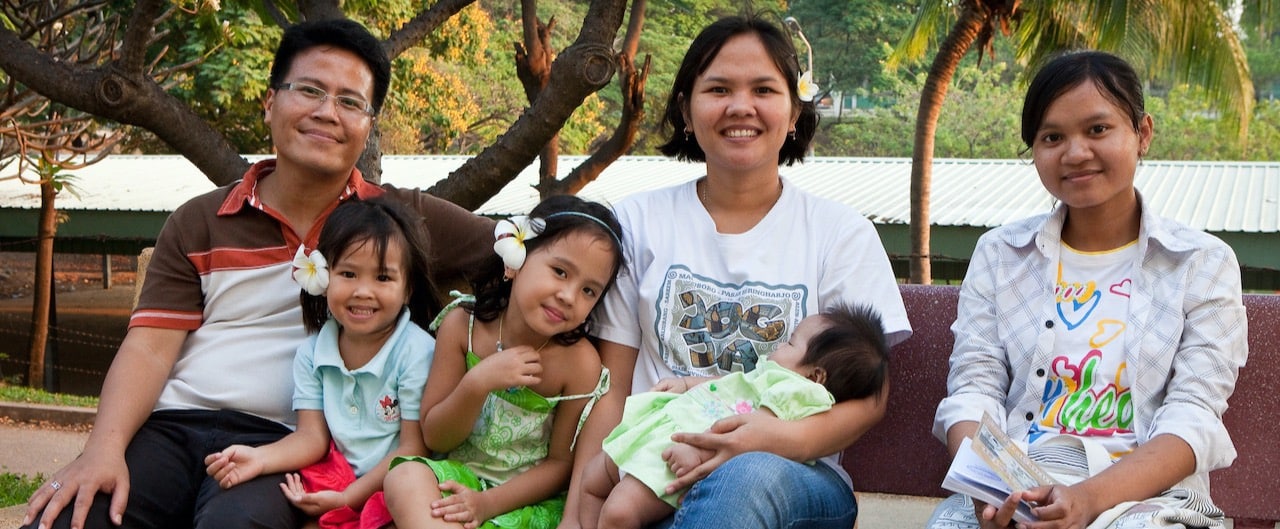 How we care for families & children in OMF today.
We firmly believe that it is the parents' responsibility, before God, to raise their children and make decisions regarding their education. OMF offers support, resources and advice to help parents do this well.
TCK Advisor in the sending country is available to discuss concerns parents may have regarding their children.

TCK Advisor in the country of service is able to discuss schooling options and the needs of the family.

This dialogue helps inform the decision-making about where a family is placed. Application forms include questions regarding the children's feelings; older children (pre-teens and above) are asked directly for their thoughts on the planned transition.
During the 3 ½ week Orientation Course at OMF's International Center in Singapore, we provide KidZone as a separate program for the children.

KidZone is an intentional age-appropriate program to help children cope with transitions, appreciate other cultures, deal positively with emotions, and feel valued as part of the OMF family.
The regular Two Year Review for each on-field worker asks parents how their children are doing and about the benefits and challenges of their education.

In addition, the two-yearly health review is an in-depth medical check for all, including children.
The Field TCK Advisor has ongoing contact with the family, to help with orientation to the country and then to offer support, advice and encouragement as needed.

Each family is encouraged, at an early stage, to develop a long-range plan for the education of their children, considering such matters as the intended destination for tertiary education and the best timing of transitions.

Families with OMF choose from a wide range of education options, including national schools (27%), homeschooling and online schooling (30%), international schools (9%), international Christian schools (29%), and boarding (5%).

OMF children that board (mostly secondary students) either attend a boarding school run independently of OMF or board in an OMF-run family style Boarding Home and attend a local day school. OMF Boarding home staff are chosen, screened and supported with particular care because of the tremendous responsibility entrusted to them and the boarding program is constantly improving to be in line with current best practise standards (including child safety).
Wherever possible, the TCK Advisor in the home country of the family offers support to young adult TCKs when they are back home.
Young adults are included in financial support, administration etc. up to age 24. All TCKs whose parents have served with OMF are considered part of the OMF family.
The Adult TCK
section on this page provides resources and information for all TCKs who are age 18 and over.

There are thousands of OMF Third Culture Kid (TCK/MK) Alumni around the world. Perhaps you are one? Your parents served with OMF for a short time or even a long time during the time you were growing up, so you were and still are part of the OMF family. As in any family, some connections are loose and some are very close and strong; whatever your connection with OMF, we want you to know that we are still here for you and we care about you.
How do you feel your TCK experiences relate to the world of today? In what way does your TCK upbringing impact what you are doing and how you are living now? Are you interested in connecting with others who have a similar background? Do you have a story that you would like to tell? We would like to hear from you!
We want to help you connect with OMF as much as you choose. On this website, if you click on "Contact", you will find an email address for the country which sent your parents out to the field.
Please reach out to that center if you wish to make contact, have questions, desire to connect or tell your story. The TCK Alumni Facilitator, David Dykema at tck.alumni@omfmail.com (an OMF TCK/MK as well), is available to help make connections beyond the country your parents were sent from.
Looking forward to hearing from you!
Some Western and Eastern resources for Adult TCKs: