'COVID-19 has impacted Chiang Mai in a similar way to many cities. We are locked down, businesses closed, schooling from home, and after 2-months there is no certainty when this will end. With a large proportion of low paid jobs, the residents of our city have been deeply impacted with many out of work and struggling to know when they will eat next.
Starting in the smallest of ways, God gave our small family an opportunity to help. Sparked by an invitation from a family from our local church, we joined forces with brownies and cookies to hand out food parcels and Bible tracts. We also included ways to connect with our church and on Facebook.
Like loaves and fishes in the Bible, this ministry has grown. A LOT! We now distribute food twice-weekly (both fresh and pantry items) supported by a Thai Christian who was previously out of work, local government, a pool of missionary resources, a tribe of volunteers, and all overseen by our neighbourhood mayor. These community connections, both Christian and non-Christians, will be invaluable for now and in the future.
To date, we have given out 1,500 food parcels. And as only God can do, there has been a ripple effect for many. It has brought a change to us, a focus to our ministry, new community and government relationships, a model for our 3 young daughters, plus a way to help for the families within our Thai church and for one young adult who donated all her tips from her café job. In the simple act of sharing a meal we were blessed with a practical, hands-on way to be ambassadors of God's grace and kindness.'
An OMF family in Chiang Mai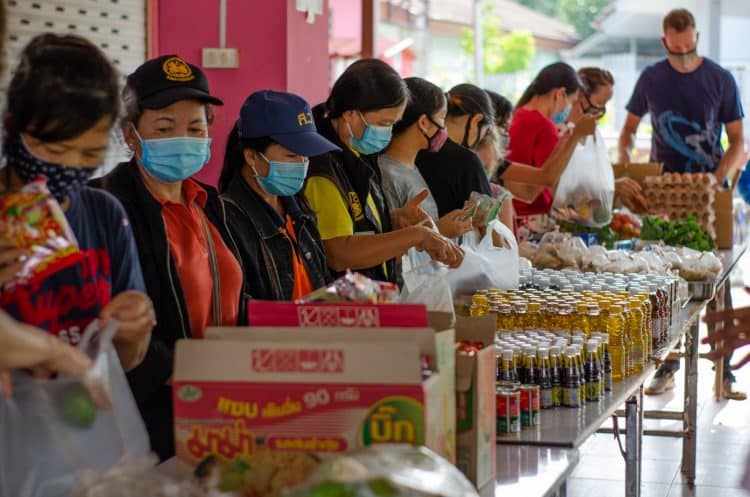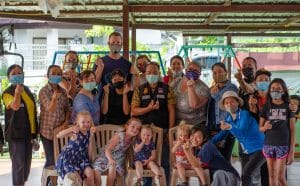 The team in Chiang Mai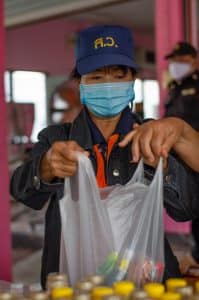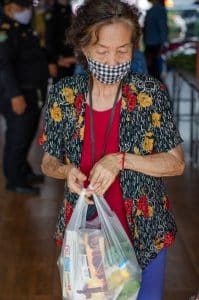 Please pray with us:
Give thanks for the opportunity to love and serve the community at this time
Pray for continued growth in this ministry
Pray for deepening friendships in the community
Pray for people who read the Bible tracts – that they might be interested in finding out more about Jesus