Valerie Griffiths (1933-2022), a gifted Bible teacher, scholar and passionate advocate for women in the church and mission, went to be with the Lord on 5th December 2022.
Valerie worked with OMF for 23 years, first in Japan and later in Singapore, alongside her late husband Michael, who died in January 2022. Michael served as General Director of the organisation for 11 years.
Her example, writing and teaching encouraged many Christians – both men and women – worldwide in a life and career covering Japan, Singapore, Canada, and the UK.
Early calling
Valerie was born in Beaconsfield on 14th February 1933. The eldest of three children, she grew up in a Christian home in Buckinghamshire and came to faith in Christ as a child. While her father was a family doctor, her mother was much in demand as a speaker at women's meetings in Brethren churches and more widely across the country. Perhaps because of her mother's example, Valerie had an early desire to serve the Lord in England and teach the Bible. However, before going to Oxford to read theology, she served in a Christian hospital in Nazareth for a few months. The experience had a lasting impact. She went home with a growing conviction that the Lord was calling her to serve him overseas.
At St Hugh's College, Oxford, Valerie was one of only two women in her year reading theology. She excelled there academically but also found opportunities to serve in the Christian Union. It was during this time that she met her future husband, Michael. Appropriately, the pair first met at a conference on the English Puritans at Martyn Lloyd Jones' Westminster Chapel in London, hosted by a young Jim Packer. Incidentally, at the same conference in December 1952, Packer got engaged to his wife Kit. The two couples would be united later when Michael and Valerie taught alongside Packer at Regent College in Vancouver in the 1990s.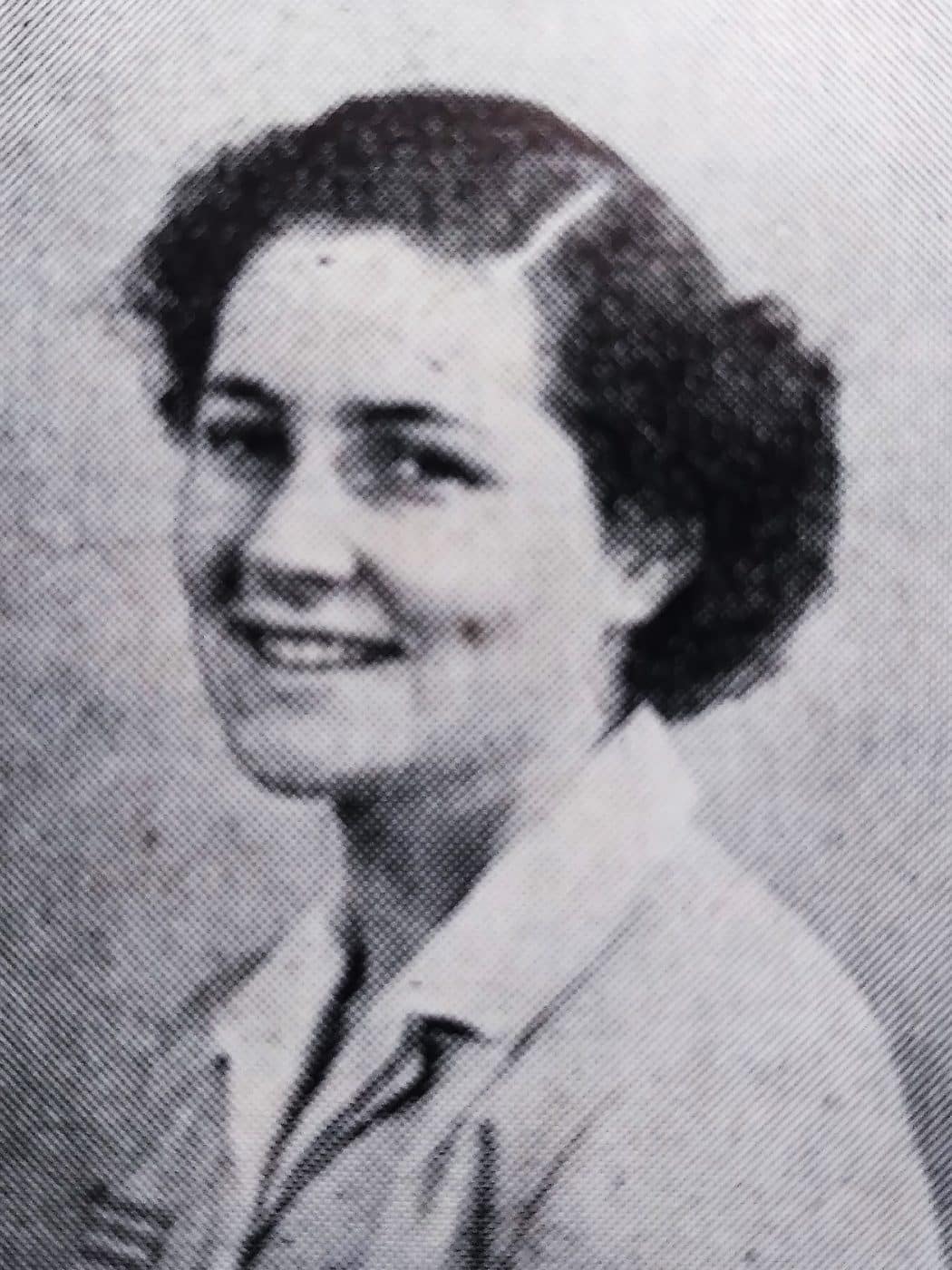 Life in Japan
Michael and Valerie married in 1956 and sailed for Asia the following year, serving together in Japan for ten years. In this time the couple had three children, John, Bronwen and Nigel, while Glyn followed later in Singapore. Nevertheless, Valerie continued serving with Michael and became known as a gifted Bible teacher and speaker in her own right, preaching and teaching in Japanese. She made time to serve wholeheartedly in local churches and reach out with the good news of Jesus, especially to local women and mothers. She worked hard to find ways to share the gospel and carve out a role for herself amidst Michael's changing ministries that took them to different parts of Japan, including sharing the gospel through English classes and much-loved cookery classes, teaching Western-style dishes.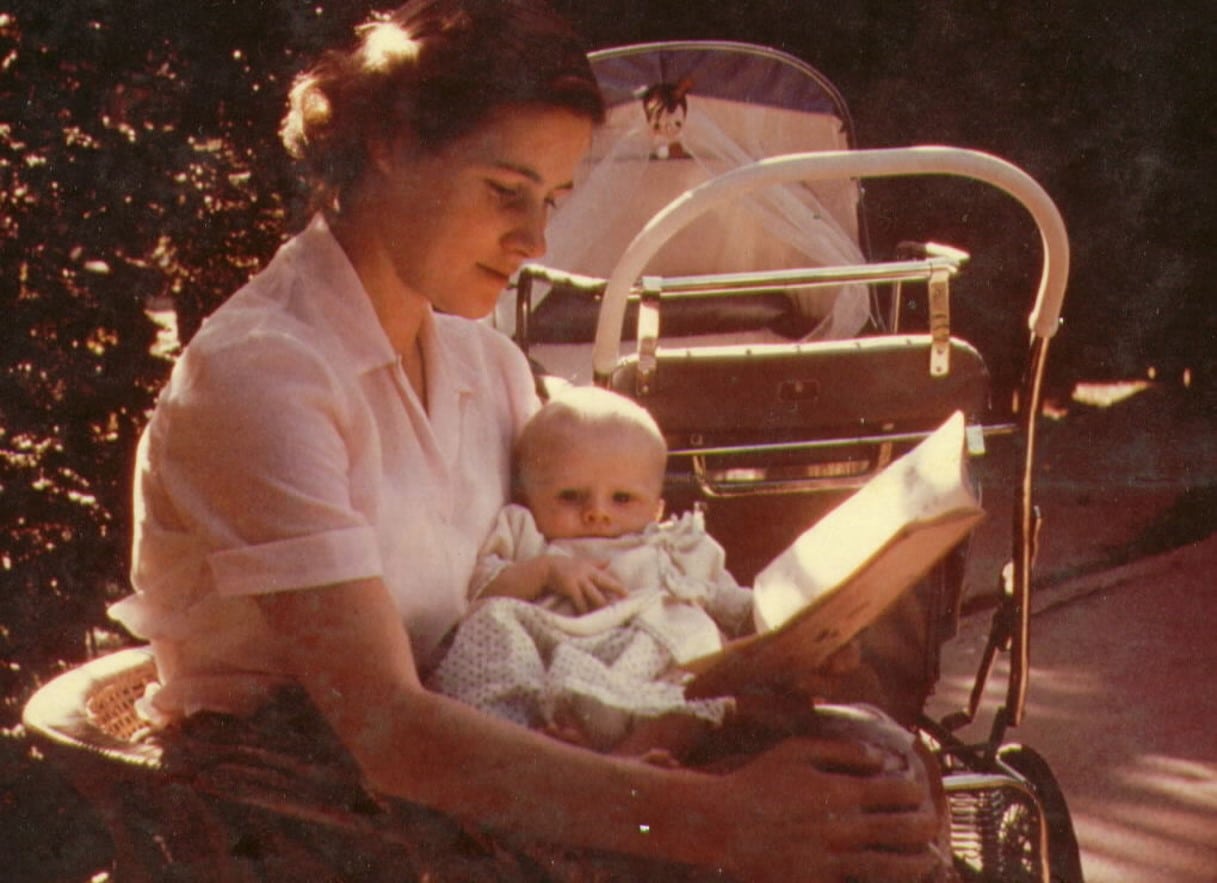 Move to Singapore
When Michael took on the role of OMF General Director in Singapore in 1969, Valerie again had to make a unique role for herself. Despite Valerie's considerable teaching gifts, there were no particular responsibilities given to the General Director's wife. She could occasionally travel with Michael on his overseas visits, but was generally expected to remain in the background, raising children and exercising hospitality. Valerie once commented that the only committee she ever served on was the OMF International Headquarters Christmas Decorations Committee. Being the wife of the General Director was difficult for Valerie, particularly as many of the other directors in Singapore were older and relatively traditional in outlook.

However, Valerie was a strong voice for women in the organisation when she had opportunity. In 1979 she gave a paper to the OMF Central leadership Council on 'The Role of Women in the History of Missions'. She reminded the male leadership of the organisation of its radical roots when it had led the mission world in welcoming women. She pointed out that when one-fifth of the women in the world were Chinese, it was the China Inland Mission women who travelled to reach them with the gospel. Her 1996 Masters thesis on women in CIM and OMF would later conclude '[the] challenge for the Overseas Missionary Fellowship today is to demonstrate to a broken world the power of God to transform relationships so that men and women in partnership together can proclaim the good news of His Kingdom.'
OMF workers who served with Valerie and Michael recall the warm relationship between them and their 'huge encouragement', in the words of Rose Dowsett. Former OMF Indonesia Field Director and UK National Director David Ellis reflected at the time of Michael's death: 'It was a privilege to have known Mike and Valerie and worked with the pair of them. Whenever I think of Mike I always think of "Mike and Valerie". When a man marries he is never the same man. He is either half the man or twice the man. With Valerie Mike was twice the man.'
Outside OMF, in Singapore Valerie taught Old Testament part-time at the Discipleship Training Centre, founded by fellow OMF worker David Adeney. One of her colleagues at DTC, Howard Peskett, recalled Valerie had: 'had a sharp, inquiring mind together with a kind and tranquil manner. Perhaps her experience in Japan had trained her to be a good listener … I remember how she would sometimes say little during a discussion, but then finally offer a proposal or an observation that revealed how carefully she had been listening to opinions.'
Valerie also had time to connect with a group of Japanese women living in Singapore. She was instrumental in starting the Japan Christian Fellowship there, which has now been running for almost 50 years. While in Singapore, Valerie translated Japanese Christian novelist Ayako Mirua's autobiography Michiariki, published in English in 1976 as The Wind is Howling. The second of Ayako Mirua's books to be translated into English, The Wind is Howling helped raise her profile outside Japan.
To London and Vancouver
Among the reasons Michael stepped down as General Director in 1980 was a desire to find an area where he and Valerie could again serve alongside one another, and Valerie could have more opportunities to exercise her gifts. They found this at London Bible College (now known as London School of Theology), where Michael served as Principal while Valerie again taught Old Testament. At the college, she was a wise and compassionate mentor for female students navigating cultural changes within and outside the church around the role of women.
In the 1980s Valerie was a founder member of the Men, Women and God group started by John Stott under the Evangelical Alliance. The organisation explored the role of women in the church and Christian leadership. Valerie become a well-known speaker at women's conferences alongside Dr Elaine Storkey, who went on to be Executive Director of the London Institute for Contemporary Christianity and later President of Tearfund. Valerie also contributed to several books on the role of women in the church, drawing on her Old Testament and historical studies. Valerie's writings, example and winsome manner made a significant contribution at a time of often-heated debate and encouraged a generation of women to find ways to use their gifts and skills.
A new decade took Valerie and Michael to Canada, where the couple taught at Regent College, and were reunited with Jim and Kit Packer as well as Michael and Rosemary Green. Valerie completed a Masters on the ministry of women in the China Inland Mission and OMF from 1920 to 1990. She also taught a course on Women in Ministry and Mission and co-taught a course on missionary life with Michael. Beyond the college, Valerie's more adventurous side found an outlet as she learnt to ski, visited the Columbia Glacier and dipped her toe in the Arctic Ocean.
Return to the UK
Returning to the UK, Valerie and Michael served together as Ministers-at-Large with the International Fellowship of Evangelical Students (IFES) until 1998. Former IFES General Secretary Lindsey Brown fondly recalled Michael and Valerie serving as house parents at the annual training conference for student leaders in Austria for several years: 'Students from across Europe appreciated their warmth and wisdom – especially those from Eastern Europe, who were just starting student ministries after the long years of oppression under communism.'
Valerie continued her writing and research, contributing to IVP's Women's Bible Commentary and a chapter on Joyce Baldwin-Caine to a book on Bible interpreters of the twentieth century. In 2004 her book Not Less Than Everything was released to critical acclaim. The book highlighted the significant role of women missionaries in China in the 19th and early 20th centuries, laying the foundations for the modern Chinese church. Long into 'retirement', Valerie kept up with the latest scholarship, regularly attending conferences at the School of African and Oriental Studies in London and contributing a paper on Chinese Biblewomen to the Women's History Review journal.
Valerie is now with the Lord she loved and served for so many years. Yet her legacy lives on in the lives of the many Christians she taught, mentored and encouraged. The apostle Paul wrote of the results of his ministry as 'letters from Christ … written not with ink but with the Spirit of the living God, not on tablets of stone but on tablets of human hearts' (2 Corinthians 3:3). Through Valerie's life and ministry there are many letters from Christ on display around the world for his glory.
Reuben Grace
OMF (UK) Content and Books Coordinator