The Lord is moving East Asians around the world in greater numbers than ever before.
A crisis comes for many East Asians moving back to their home country as Returnees. In the face of many challenges, only an estimated 20% of those who go home professing faith in Christ link with a local church.
Our calling in Returnee Ministry is to bridge this gap. We serve to help East Asian Returnees become equipped, encouraged, and connected so that they can thrive as Christians in their home contexts.
Who are East Asia's Returnees?
While overseas some returnees start exploring the gospel. Others begin their new life in Christ. Some already believe and continue maturing as disciples before returning home. We focus on those who return to less reached and less resourced contexts. There is great potential for those who are well-rooted in Christ to lead others to Jesus and be a blessing to the church, their community, and beyond.
Short Term Returnees
move regularly between their host and home country. They have the potential to impact their families and communities back home.
Long Term Returnees
go back longer term. Their influence is significant in the workplace, society, and church for their generation and beyond.
For over twenty years we have had a dedicated team working with East Asians living outside their home countries. We have seen many people come to faith. Other organizations were also reaching these people. In 2008 we felt a challenge from God to seek his guidance to us and started asking, "What ministry need are we uniquely equipped to meet?"
At that time, two other organizations in the USA produced informal research into the situation of returnees. The results of both surveys were almost identical. Of the East Asians who returned to their home country as Christians, four out of five were no longer practicing their faith within one year of returning.
God was showing us the work he had prepared for us to do, to help East Asian Returnees go home with Jesus, feeling more confident and equipped to live for Him.
Through discipleship we journey with the Returnee, keeping their home situation, culture, and language in mind, so that worshipping and living for Jesus back home can be a more natural onward process of growth. 
"In the UK it had felt natural to become a Christian, but back in Japan it seemed natural to return to Buddhist ways."
– Japan Returnee
Diaspora Returnee Ministries disciples East Asian returnees with tools to prepare them to thrive in challenging environments as Christians in their home country. We seek to nurture them toward a fruitful, Christ-centered life, addressing issues and pressures they may face back home. We also facilitate connections to communities of believers in their home countries.

Contact us to learn how you can get involved!
Since 2010, we have been working with East Asian individuals and local churches around the world to see East Asians equipped to thrive in their faith back home. We are a multicultural team of Christians based in 18 countries around the world, ministering in over 12 different languages. If you are a Christian preparing to return to East Asia or work with Christians who may return soon, we provide in-person and online events for returnees. Please contact us for more information about events near you.
Witnessing to your neighbour from East Asia builds relationships and bridges to the local international community. Learn how to build cross-cultural friendships, explore the strategic importance of ministering to internationals, and discover ways to help new believers follow Christ even as they return to their home country or move to other countries.

OMF provides training for churches, organisations, student campus ministries and Christian Unions.
"The training day was the best of its kind that I have attended. I've attended quite a few of them, as I've been working for Global Cafe for about seven years, both as a volunteer and as an employee.

The content was concise, extremely clear and right on target. I was able to enjoy seeing the big picture, which was a new and refreshing experience, as I usually get bogged down in the details."
If you're a believer preparing to return to East Asia, work with believers who may return soon, or are interested in our retreats and conferences, contact us.
Diaspora Prayer Challenge
Sign up to join the Diaspora Returnee Ministry team in praying during September. For four weeks, Monday to Friday, short stories will illustrate the day's prayer focus, helping us pray for East Asians on the Move.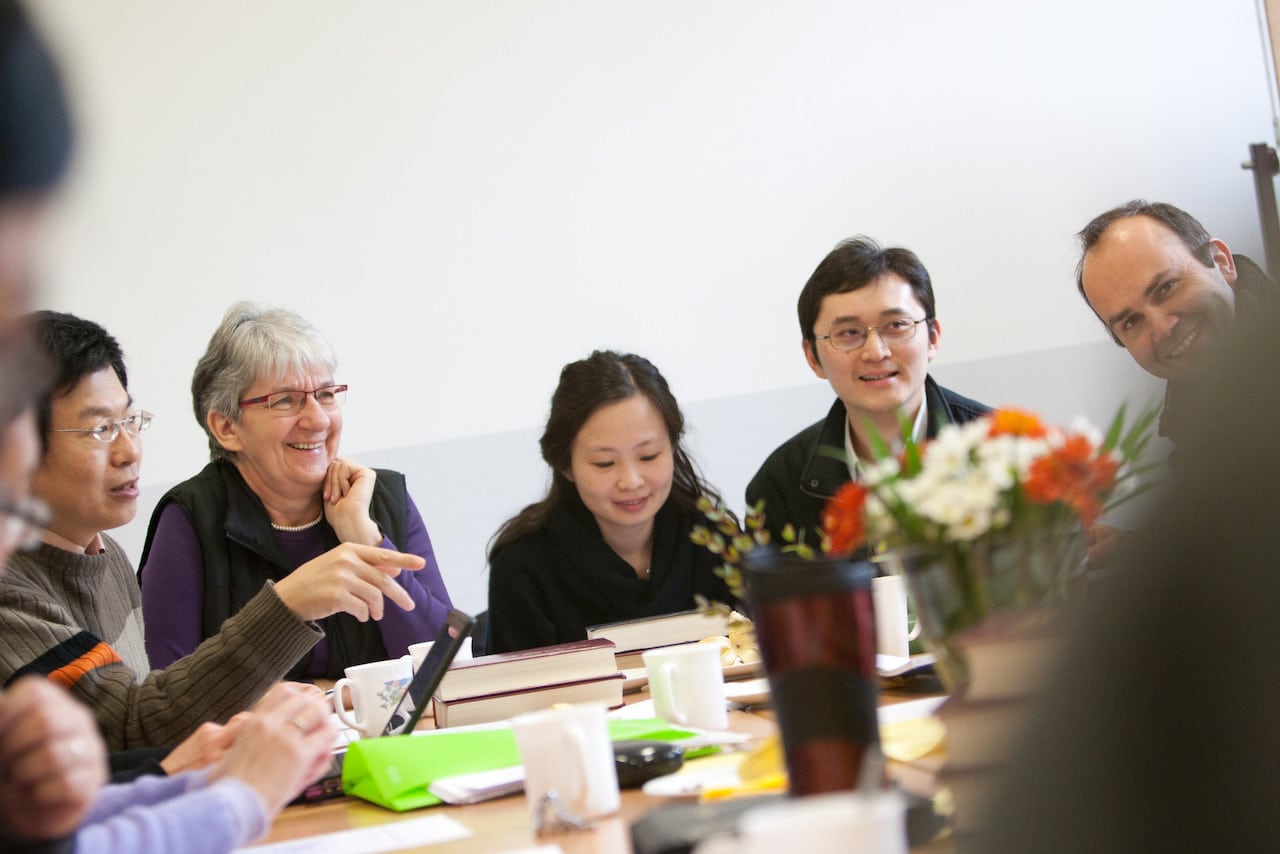 Share Christ's love with East Asians in cities around the world or use your professional skills to support the team!
See the latest updates, prayers and other happenings in the OMF Diaspora Ministry team and missions.