How do you know if God is calling you to long-term missionary work? It's a big decision, so you better get it right, right? For many people, the idea of figuring out God's call on their life seems wrapped in mystery. They may want to serve God and they may want to do it overseas, cross-culturally among a people who have little access to the good news about Jesus Christ. But is that what God wants you to do?
In this short post, I want to try to take some of the mystery out of discerning God's call to missionary service. However, I first want to ask a question. How do people discern God's calling to the business world? Teaching? Engineering? Graphic design? Restaurant management? That may seem like an odd question because almost every other job besides full-time Christian service is simply something that people decide for themselves. They may pray about it a bit, but they probably don't wait for a supernatural call to their chosen line of work. They have an interest in it, and opportunities for education and entry-level posts open up, and they go for it. I could be wrong, but I imagine that few plumbers agonized about God's call to plumbing before picking up a spanner. Does deciding to serve God as a missionary need to be any different?
Serving God in cross-cultural missions is certainly a weighty decision because it affects us and our family, and necessitates a multi-year physical, emotional, and spiritual commitment… and that's just preparing to go to the mission field and getting through initial language study. But doesn't any career require serious commitment, even if you don't physically move across the world and learn another language? Sure, it does. I am convinced that although committing to missionary service is not something to be entered into lightly, it is not necessarily all that different than other big decisions we make in life.
When some people think of hearing God's call to missions, they imagine having a dream about China or a near-audible voice telling them to go here or do this. Some people hesitate to enter into missions because they lack absolute confidence that this is what God wants them to do. Don't wait for any of those. Those may be part of some people's experience because God doesn't call everybody in the same way. But for most people, discerning the call to missions is a process of various factors coming together to make doing missions both desirable and possible.
If you are convinced that doing missions is in line with God's revealed in the Bible and you want to be a missionary
…and you've sought God's will for you in prayer,
…and your family agrees,
…and your church thinks you are suited to do missions,
…and a mission organization thinks you are suited to do missions,
…and you've done the education or training that you, your church, and your chosen missions organization have agreed upon,
…then GO FOR IT.
Taking the next step
Many times in life we don't have crystal clear conviction that a certain path is right until we've been walking on it for some time. Hindsight is 20/20. My own process of getting involved in long-term missions was gradual and I didn't know for sure that I was going the right way until I had already taken the plunge. It started with a short-term missions trip after my second year of university. I returned home with the feeling that 'I could do something like that.' The following year I attended a missions conference and decided I wanted to be a long-term missionary. But how? Where? When? I took a one-month intensive missions course the year after that and got the lay of the land. My conviction deepened. I felt I now knew what questions I needed to ask going forward. After university, I worked for a year and then applied to go to Thailand with OMF International. Would they accept me? Was this what God wanted? My former youth pastor asked me when I was going to Thailand and I confessed that I didn't know because I hadn't heard back about my application. 'Why wouldn't they want you?' he shot back. 'Of course, they'll accept you!' And they did, and I went to Thailand for 2.5 years, learning language, teaching English, and helping an existing church planting team. It was a fantastic and challenging experience, but what should I do next? Seminary studies seemed like a good and necessary prerequisite for long-term endurance and service, so I applied to do a Masters of Divinity. But should I go back to Thailand or go somewhere else? A senior missionary asked if I would come back to Thailand and I said I didn't know. 'You should come back!' she told me bluntly. 'You've already got so much language, it would be a shame if you didn't come back!' I couldn't argue with that logic. I did have the language, and I enjoyed Thailand and Thai people, and there was a great need for gospel witnesses in Thailand.
So, it was decided. I would do long-term missions in Thailand.
A growing desire
That was nearly 20 years ago now and my thought since then has always been that this is what I would do for the rest of my life unless God clearly called me to do something else. And of course, there is always the possibility that he will call me to do something else. We always have to be open to the leading of the Holy Spirit as life circumstances change and develop. But whether God is calling us into missions work or to something else, the process is similar. We have a growing desire to do something, we think we may have an aptitude for it, we talk with people we trust to see if they think we are suited to do something like that, and we actively pursue education and opportunities to make that a reality.
You don't need a lightning bolt or a dream to sense God's calling. God's call sometimes comes in extraordinary ways but more often he calls us through normal processes. We can hear his call in the Bible, in our own interests, and through the affirmation of our church and other Christians we trust. We do need to take time to pray and consider, but we don't need to make God's call to missions more mysterious than it needs to be. As I've suggested, we don't need to wait for some supernatural experience, but we do need to take action on what God has already said. Are you called to missions? Why not take the first steps in that direction and find out?
---
Get in touch with your local OMF center to start a conversation.
---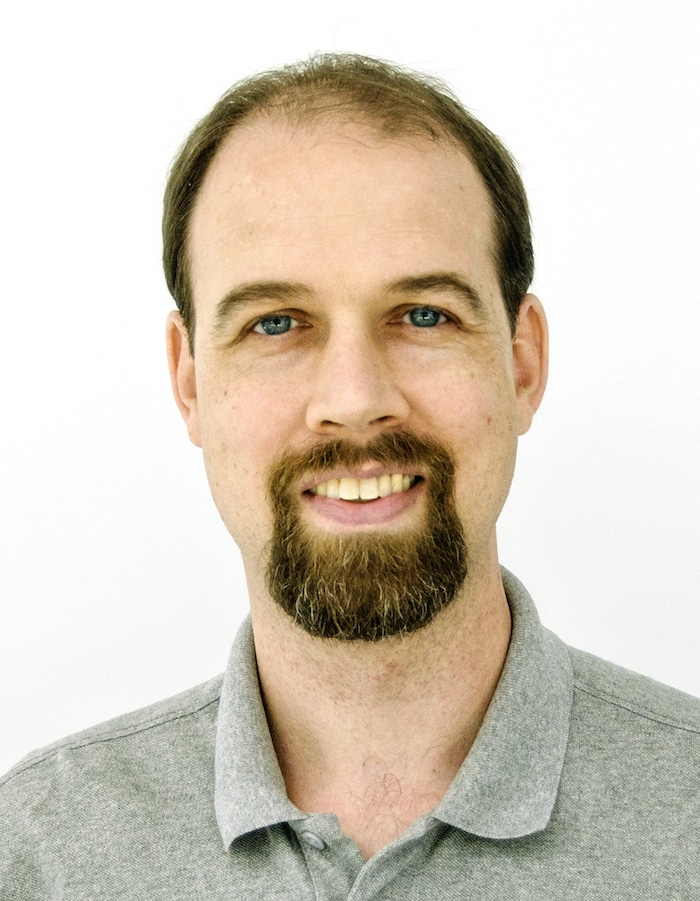 Karl Dahlfred
OMF Thailand
Karl Dahlfred has served with OMF in Thailand since 2006. He has taught church history and missions at Bangkok Bible Seminary, assisted in editing and translation of Thai Christian books at OMF Publishers Thailand, and engaged in church planting efforts in Central Thailand and Bangkok. In 2020, he completed a Ph.D in World Christianity at the University of Edinburgh and is preparing to return to Thailand. Karl and his wife Sun have three children. Find out more about the Dahlfred family and read their blogs here.