General
OMF International presently has 18 established sending Centers around the world. In contexts where we do not have an established sending Center, we seek partners to help us send. OMF New Horizons (NH) is the OMF Center that handles these partnerships, and together we screen, select, and send from countries and contexts without an OMF sending base.
Opportunities for Service
Opportunities for service with OMF International exist in more than 16 countries across East Asia and among the diaspora of East Asia living in other parts of the world. OMF International also has opportunities for service in mobilising/sending countries worldwide.
Different ministry opportunities across East Asia and beyond, representing the broad scope and diversity of different ministries our workers are engaged in, are found on https://omf.org/my/get-involved/serve-in-missions. Other opportunities in sensitive locations are also available but not published online.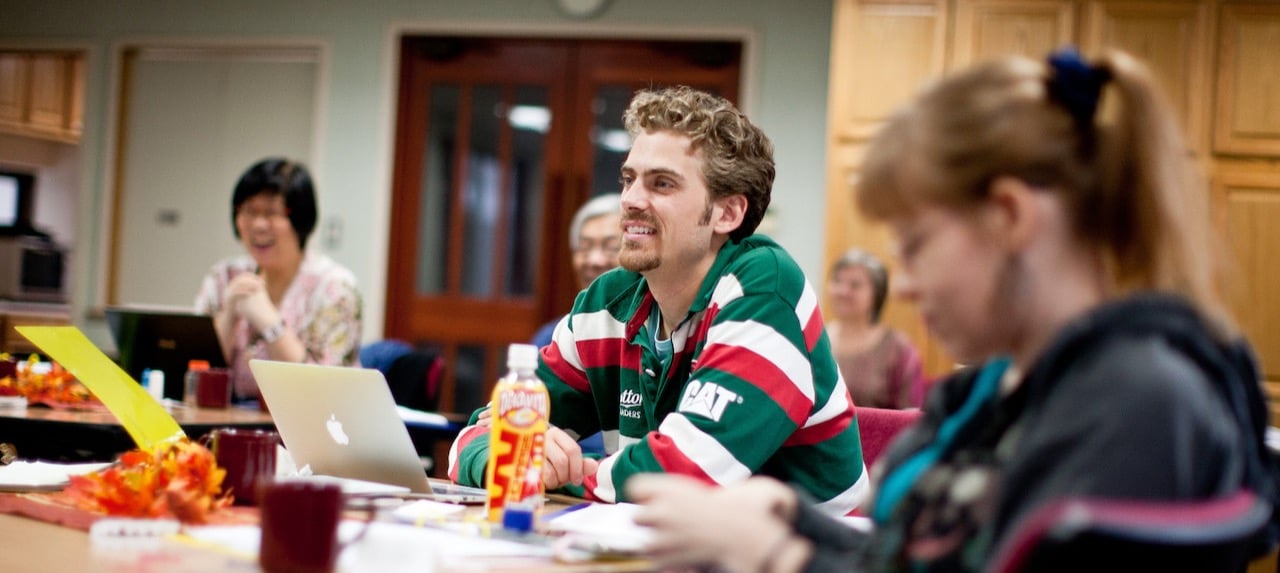 Serving with OMF International
Broadly speaking there are three different ways to serve with OMF International through New Horizons:
Cross-cultural long-term ministry (Up to 3 years or more than 3 years)
Cross-cultural short-term ministry (up to 12 months) through the OMF Serve Asia program
Part-time Volunteer
These various ways of service within OMF carry with them varying degrees of responsibility and provide varying levels of access to services such as member care, medical care, member development and other ministry resources. The best category of service for someone will be determined in collaboration with the mission candidate, partnering agency/sending church, and the receiving OMF Field of ministry.
All those who serve with OMF International:
are committed to the common Vision, Mission, Beliefs and Values of the Fellowship
submit to Fellowship leadership in their respective ministry situations.
Trusting God in a life of Faith
Those seeking to serve with OMF International have a sense of being called by God into missionary service amongst East Asians.   We ask their home sending church to confirm this call and also ask if they are willing to send them – for we believe the church is God's sending agent in mission.  We then invite the inquirer to begin the application process. If the applicant is approved by both the partner agency and New Horizons we then ask the appropriate OMF Field personnel to look at the candidate's application to see if they will grant a field welcome (see below for more details). After these steps the applicant can begin their medical evaluation and partnership development.
Qualifications for Service – what do we look for in a potential candidate?
Personal Suitability  We are looking for people who are emotionally healthy, stable and mature who can relate well to others.  We seek people whose Biblical beliefs shape their lifestyle.  We need people who are physically and emotionally able to cope with the stress of cross-cultural work in areas where support may not be always be nearby. We need people of prayer who know God's call on their lives and who are spiritually fruitful.
Sending Partner Agency / Church To serve with OMF International more than 12 months, all candidates need a sending agency or church in their local context with whom OMF New Horizons will facilitate a partnership. Partnering agencies are responsible for assisting with candidate screening and partnership development as well as member care when workers are on Home Assignment.
A partner agency is not required for placements and ministry under 12 months (Serve Asia) or for Volunteers, but all applicants must belong to a local church community.
Bible College / Theological Training  Cross-cultural missionary work requires biblical literacy.  OMF International does not require those serving up to three years or Volunteers to have a Bible college degree or theological training before joining, but it does require those planning to serve more than three years to have at least two years of recognized theological/missiological training.
Pre-Field Training  Candidates will be required to attend the sending Partner's pre-Field training if available. In addition, OMF International provides online courses called NH Foundational Training.  Such courses are designed to give candidates a basic understanding of OMF International, ministry in Asia, preparation for language and culture learning as well as spiritual formation for cross-cultural workers. These will be introduced during the candidate process.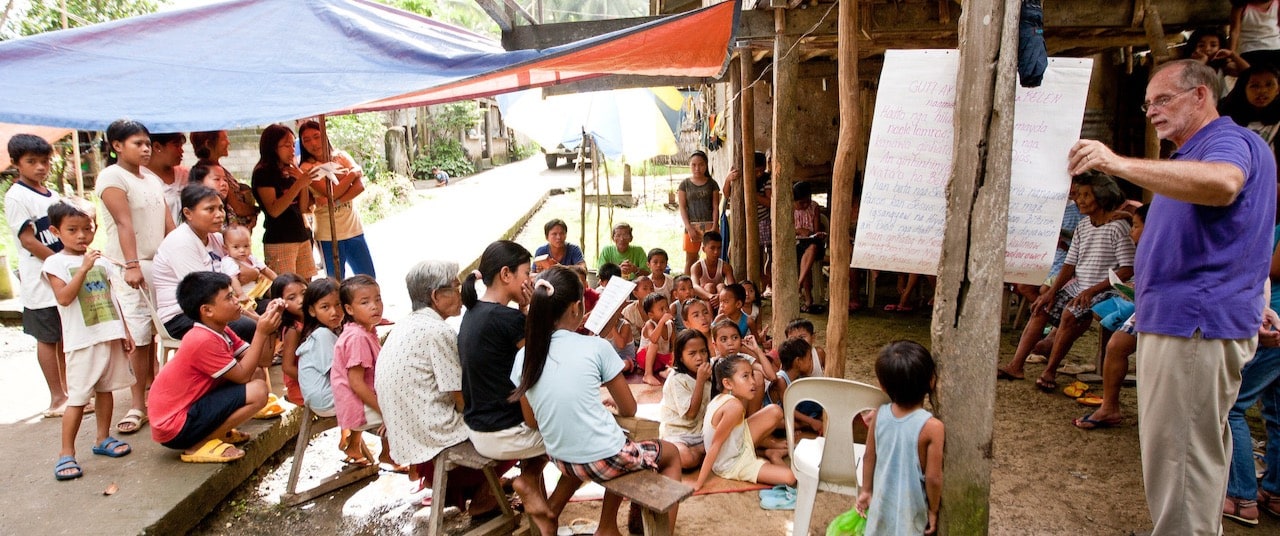 Information for Partner Agencies & Churches
Like-minded mission agencies, including churches, which partner with OMF International do so on an equal basis, with each having a clearly defined role. These roles are defined in a Memorandum of Understanding (MoU) agreed between the two agencies. OMF International is a vehicle by which a Christian called and equipped by God may fulfil their calling to reach East Asians, providing the guidance and support which the Fellowship has developed over more than 150 years of ministry.
Broadly speaking the responsibilities of a partner agency include:
sharing in the evaluation of the candidate's suitability for cross-cultural service
assuming responsibility for the prayer and financial support of the member
ensuring ongoing retirement provision and social security contributions are made for the longer term worker where appropriate
caring for the worker on their return home from the Field, including ensuring they have an opportunity to be debriefed, discuss any ongoing family issues, help with arranging accommodation and deputation travel, as well as ensuring access to appropriate health care.
New Horizons functions as the contact point between partnering agencies and the OMF Field.
The partner agency screens the candidate using its normal procedure, supplemented by any additional aspects required by OMF International's screening requirements. The two agencies work together to eliminate duplications in the two systems where possible. The worker becomes a member of both the partner agency and OMF International and is subject to the leadership of each, in their respective and defined roles, as described in the MoU agreed between them. OMF International is responsible for the member in terms of leadership & ministry direction and member care while they are on the Field.
Serve Asia (Short-Term Ministry Program)
OMF International runs a short-term program called Serve Asia for those interested in serving from a few weeks to a maximum of one year. This mission discipleship program gives first-hand missions experience and exposure; it often results in long-term commitment to missions such as prayer and financial support, mobilizers/advocates, and long-term cross-cultural service.
The screening and selection of Serve Asia workers is generally the responsibility of OMF New Horizons alone. However, there is the possibility for partners to work alongside New Horizons to screen and prepare Serve Asia workers. Indeed, this may sometimes be desirable.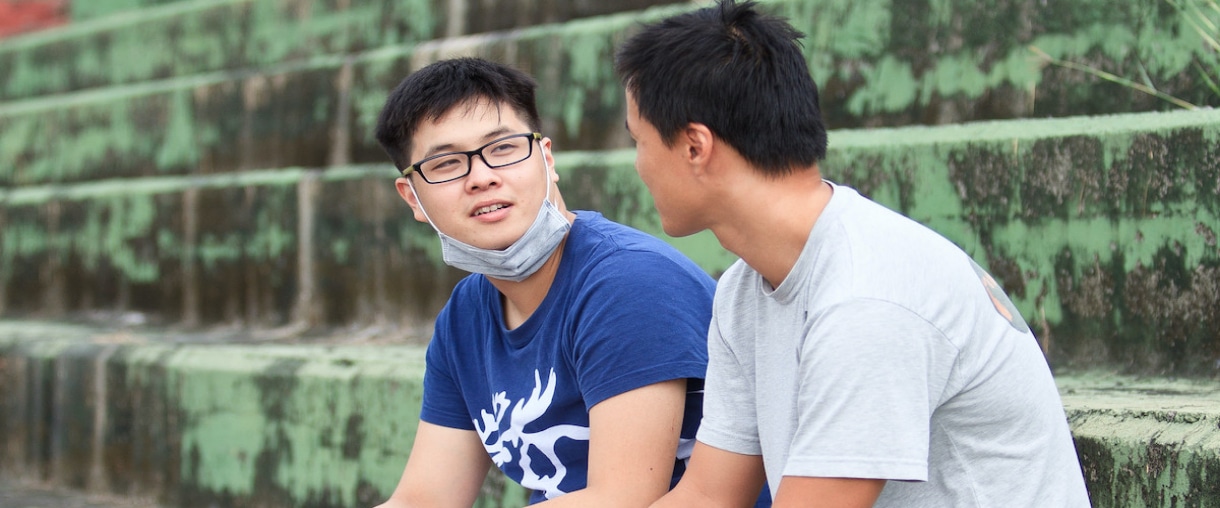 Long-Term Cross-Cultural Service
Candidate Screening and Selection: The culmination of the application process to serve cross-culturally with OMF International requires the following four clearances to be in place before a candidate is accepted as a member and may proceed to the Field for long-term service:
Homeside Clearance : all inquirers and candidates should have a sending agency or church that can receive and transfer support on behalf of the candidate. An acceptance of the candidate is given by OMF (NH) when, together with the partner agency, they are jointly satisfied that the candidate has a suitable character, spiritual life, calling and fitness for cross-cultural service among the people of East Asia with OMF International.
Field Clearance : a welcome given by the OMF Field when it is satisfied that the worker's expectations, gifts and ministry experience are suitable for that Field and there is a ministry opening for the worker.
Medical Clearance : the 'all clear' given by the OMF Field when the candidate, having completed medical and psychological screening, is found fit for Field ministry by the OMF Medical Advisers (working in liaison with the Medical Adviser of the partner agency). This medical screening is required so that members are not sent into a cross-cultural situation with which they are not able to cope, so they can be well cared for and so that they can be included in the health insurance plan arranged by the Fellowship.  OMF New Horizons will work with the partner agency to find the most suitable way to achieve medical and psychological screening.
Support Clearance : the green light to proceed given by OMF (NH), in collaboration with the partner agency and the Field, once the candidate:
has adequate prayer support &
reaches 100% financial support with respect to the total annual support figure required for service on the chosen Field (see below for more detail)
Upon receiving the four clearances, the new worker is ready to move to the Field and at that point is required to sign the OMF Terms of Agreement to declare their acceptance and agreement of the latest OMF Handbook.
Finance
Each family or single member serving with OMF International annually draws up a budget,  otherwise known as a Total Support Figure (TSF), which is the sum of the estimated costs to serve for the next calendar year. The TSF comprises that family or member's individual life and ministry costs, as well as their contribution to wider service fund costs of OMF International (mobilization, member care & support services, member development, administration, IT, etc).  All OMF workers look to the Lord for His provision of their TSF and are responsible for conveying their budget together with supporting explanations to churches and supporters commensurate with the level of interest shown.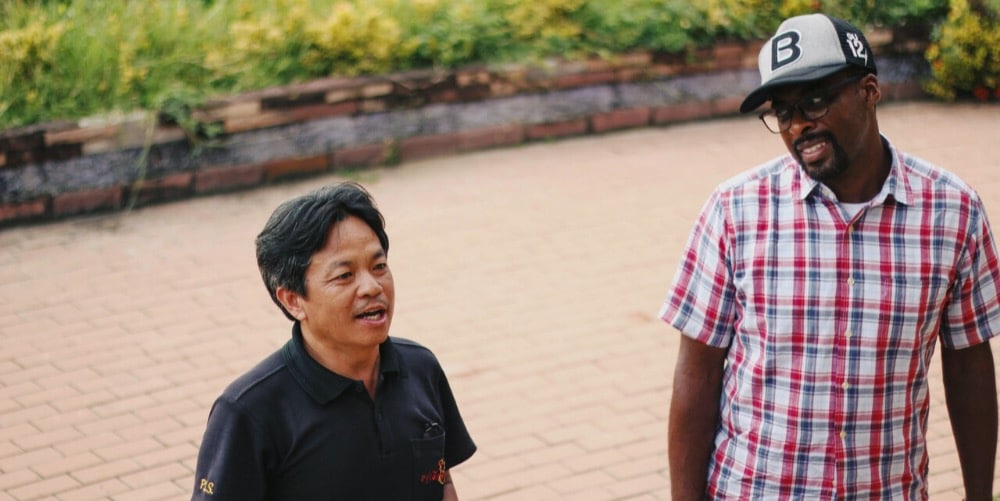 Field Service
Language: The common language of the Fellowship is English and new members are required to speak English to a defined level to enable them to work well together in multi-national teams on the Field. Application papers also need to be completed in English to facilitate those on the Field who are part of the candidate screening process.  See below for local language learning guidelines on the Field.
Length of service: "terms" or periods of service are usually based on a 4-year ministry assignment on the Field followed by a 1-year Home Assignment, during which time members return to their home country to reconnect with family and their sending church/es, report on their ministry to their partner agency, churches and interested Christians, participate in mobilization events to encourage further prayer and involvement in missions, as well as taking time to rest, renew and embark on further training if required. New members who join OMF International may also serve as an Associate  for an initial three years as a means of exploring longer-term service.
Liaison between Field and Sending Agency: New Horizons will be responsible for communication between the Field and the sending partner agency regarding the worker's Home Assignment timing and arrangements. To be able to return to the Field after each Home Assignment, the four clearances as described above will be required to ensure that the member is returning to cross-cultural service fit and adequately supported.
Care on the Field
The following policies and guidelines apply for workers with OMF International.
Orientation to OMF International and culture, worldview & language training.  It is the responsibility of OMF International to ensure that provision is made for these to take place in order to enable and equip the new worker for effective and fruitful cross-cultural service. A large proportion of the new worker's first term of service will be spent in learning the language of those they have been called to reach, as well as understanding the culture and worldview. (We do not require candidates to have studied/have prior knowledge of the language of the people they are called to serve.)
Pastoral Care. OMF International will be responsible for the care of the member and in the case of families, of their children, on the Field. This includes on-field help with finding somewhere to live and setting up a home. During service on the Field there are regular reviews of the member's life and ministry. The content of these will be shared with the partner agency. Should anything sadly arise requiring a disciplinary procedure in the Asian ministry context, OMF New Horizons will ensure that the partner agency leadership is fully informed and engaged to the extent they would like. The partner agency is welcome to withdraw their member from the Field at whatever stage they consider appropriate following discussions with OMF New Horizons and Field personnel.  OMF workers are encouraged to take regular holidays from their ministry while on the Field.
Medical Care. OMF International is responsible for the physical & psychological well-being of the worker on the Field, ensuring access to medical facilities and providing a medical advice service. The Fellowship ensures regular two-yearly health reviews are carried out by medical personnel in the service of Field members and that appropriate follow-up is carried out.
Member Development.  OMF International is committed to the ongoing, in-service training & equipping of its members to ensure healthy and fruitful engagement in ministry.
Financial services.  OMF International is committed to ensuring its members receive their required financial support for life and ministry on the Field and that regular medical insurance payments are made on their behalf.  Advice on annual budgeting is also given.
Do you want to know more? Talk to us.