Nicha was born and raised in Bangkok, Thailand, and became a Christian there. She is successful in her career as a visual effects artist for blockbuster movies. However, for her, God's goodness and plans for His kingdom taste much sweeter than the worldly success. She has responded to God's calling to focus on serving the Thai Diaspora in Vancouver, where she currently lives. She hopes to go and make more Thai disciples in other parts of Canada. Nicha shares the story of how God has faithfully called her onto this journey here: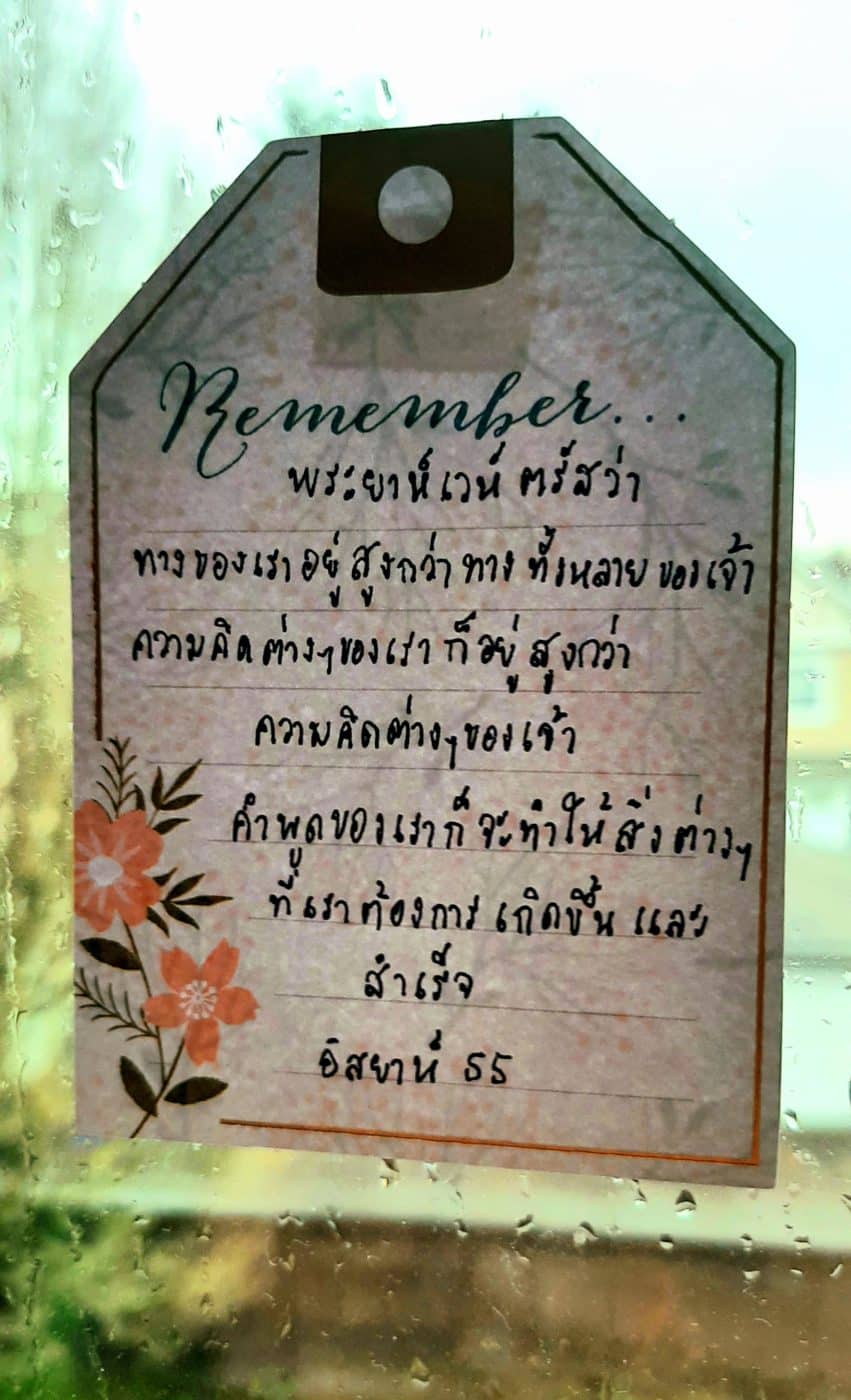 "The deeper in faith the Lord has taken me, the more questions I have. I guess that is not a bad thing since it can be a common understanding that children who ask a lot of questions demonstrate an innate desire to learn. Yes, I desire to learn more about God and about the path he has taken me onto.
One of my questions was that "How come there is no Thai church in Vancouver?" I had lived in Vancouver for more than 7 years by the time I was wondering about this. I saw many churches that serve people from different nations that are not necessarily recognized as 'Christian nations' such as Indian, Laos, Korean, Chinese, Vietnamese, Punjabi and Burmese.
In fact, I realized that my question wasn't asked from a mature perspective. Now, I would re-frame it to "What plans has the Lord for Thai people in Vancouver and in British Columbia and in Canada?"
Praise the Lord that He now has gathered His servants to start a Thai Home Church in Vancouver with a vision of spiritual growth among our Thai brothers and sisters and reaching out to the Thais in Canada. "It is finished," Jesus said on the cross. Yes, His kingdom is established victoriously among all nations. Many Thai people have not heard of the Gospel of Jesus Christ or met any Christians while living in Thailand (myself included before the Lord called me to Himself), but there are still opportunities for them to know Christ and accept Him as Lord and Savior while they are living in Canada.
Our website is www.thaichristiansvancouver.org"