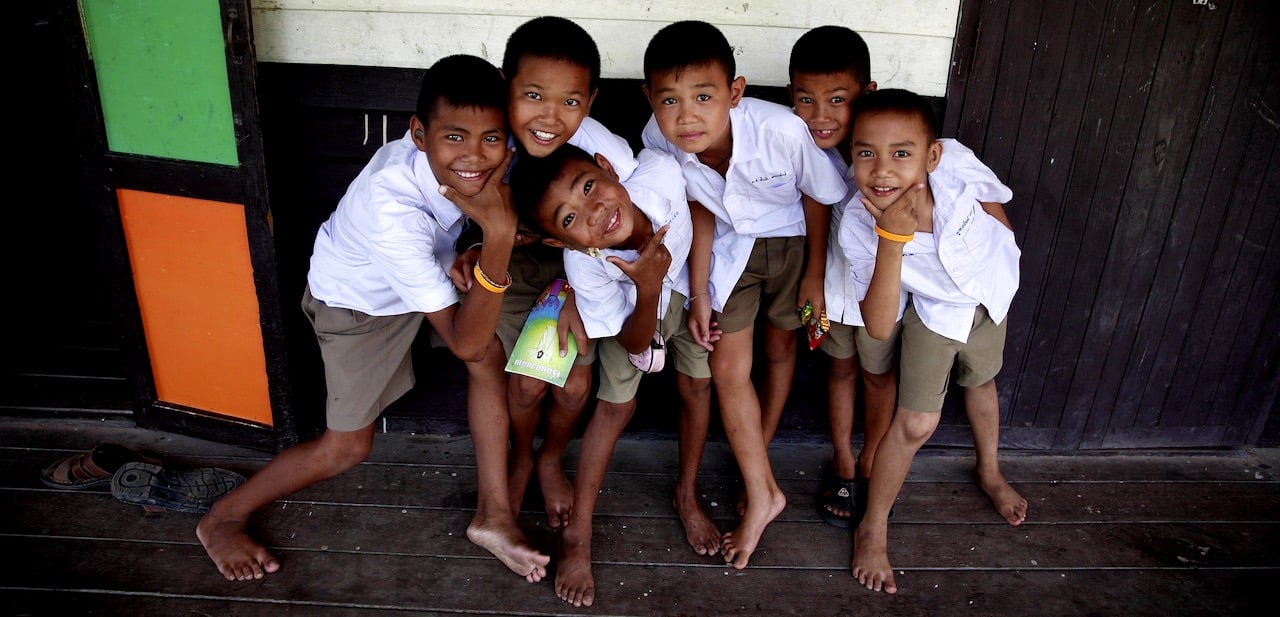 We want to display the glory of God in Thailand in such a way that people are attracted to Him.
Thailand is a wonderful country. It is one of the best holiday countries in the world. The weather is wonderful, the food is delicious, the nature is stunning, and the people are friendly. It is a great country to live in, and people will react positively when you tell them you are a missionary: "That is great! We need more religion, for every religion teaches us to be good!"
And yet, if you believe that Jesus is the only way to eternal happiness, there is a lot to be sad about in Thailand. Millions upon millions live in areas without a single church. Countless people have never heard the Gospel and have never knowingly met a Christian. Their lives are centered around making merit to earn a better life and a better reincarnation. They appease the spirits in the hope of a prosperous and happy life. Or they are just concerned about material things and never even think about spiritual things. As a result, we see many broken lives around us.
Jesus has saved us. We received God's grace. We started on a journey that will end in eternal happiness on the new earth. And we want to invite as many Thai people as possible to go on that journey with us. We want to display the glory of God in Thailand in such a way that people are attracted to Him. We do that in many different ways, but most of all we proclaim the Good News about Jesus and we plant churches in those areas and among those people that have never heard the Gospel before.
Our vision is to see a movement of indigenous, biblical churches reproducing among their own people in Thailand and reaching out in mission to other peoples
Our mission is to glorify God by the urgent evangelization of Thailand.
Dependency on God
We depend on God to speak to us through His Word, and that He listens to us when we pray to Him. We seek to encourage our members in God's Word and prayer through our regular meetings and our fellowship. We depend on Him to give us fruit in our ministry in seeing Thai people won for Christ. We depend on Him for our daily needs and income. Our financial system strives to strike a balance between our individual trust in God's provision and our corporate responsibility to share with one another.
Strong identification with the National Culture
We strive to identify as much as possible with the Thai culture by becoming proficient in the language, using appropriate Thai mannerisms, dress codes and body language, as well as living at a standard which will enable us to minister effectively to the Thai around us. While being culturally knowledgeable, we may at times choose to be counter-cultural in order to reflect Kingdom values.
Focus on Church Planting and Evangelism
We maximize our effectiveness by striving towards our vision of reaching Thai people for Christ and seeing a movement of biblical, indigenous churches that will then reproduce and reach out to others. As a result we seek to have the majority of our members working in church planting or in ministries that enhance and empower that vision.
Reproducible Models of Ministry
We seek to use methods and means that can be reproduced by and taught to the Thai Church wherever possible. With Thai Christians we do evangelism and church planting that they can continue when we leave. We therefore think carefully about issues that affect the continuation of the ministries that we start such as which methods we use, how much money we use, how we will train others to continue what we have started and the standard of living that we adopt as Christian workers.
Member Care and Development
We want all our members to be effective in ministry and healthy in all areas of life. Member care and development consists of God's care of us, appropriate self-care, mutual support through "one-anothering" and organizational care and development structures.

OMF Thailand seeks to provide appropriate support, care and development to our members through people, places, programmes and procedures.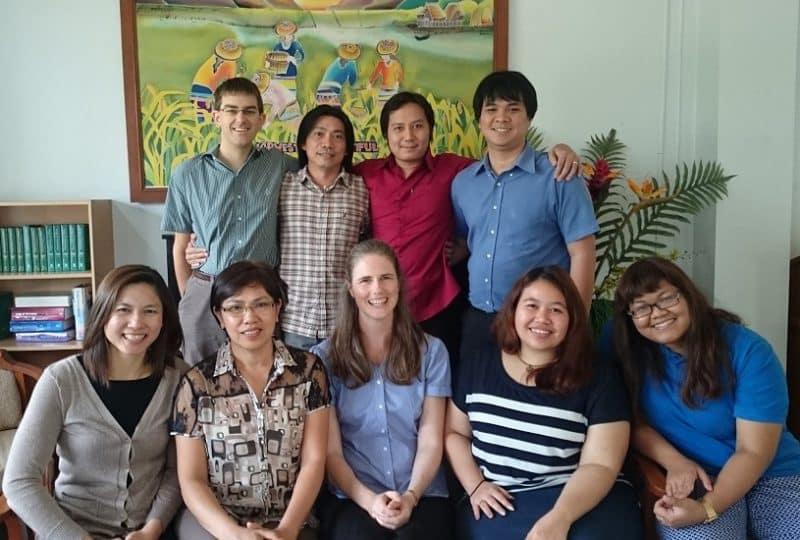 The OMF Thailand office team in Bangkok help facilitate all of the evangelism and discipleship ministries of OMF Thailand.
We aim to provide care, leadership and administrative support for all people working on the OMF Thailand mission, sharing the same vision and values.
The team has seven Thai staff and seven missionaries based there. We would like to see a media coordinator and a mobilizer join us!
The Bangkok Guest Home provides temporary accommodation for people who are in transit, on business or in need of a break. The Pines holiday home in Prachuap is a restful place at the beach for holidays and retreats. Please go to our website to learn more of the facilities available: www.thailandhavens.org
Follow us on Facebook for latest news, events and blog post updates. Have questions? Email us at th.info@omfmail.com.